Stop chasing ghosts! RT responds to US Congressman's accusations of interference in US elections
Published time: 18 Feb, 2017 20:43
Edited time: 18 Feb, 2017 21:33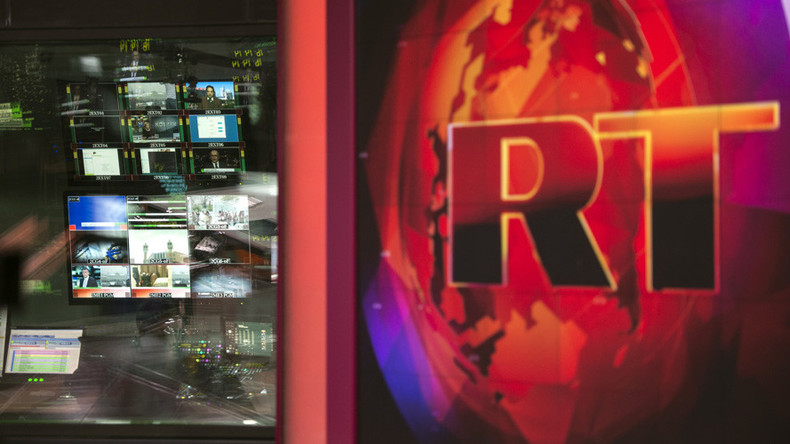 Speaking to the Voice of America, Democratic Congressman Eric Swalwell pushing his "Protecting Our Democracy Act," has alleged that RT affected Hillary Clinton's presidential campaign, and accused the news outlet of spreading fake news during the US election.
In an exclusive interview with the Russian version of Voice of America (Golos Ameriki), the politician – who has authored legislation aimed at investigating Moscow's alleged attempt to interfere in last year's US election – claimed RT had tried to slander Clinton's campaign while supporting Donald Trump.
With no evidence to support his allegations, Swalwell also accused RT of spreading "fake news," saying such "propaganda efforts" should be pushed back.
"It's time for Congressman Swalwell to stop tilting at windmills, chasing ghosts and spreading blatant lies about RT. Even the ODNI report, in all its 25-page effort, failed to provide a single example of when RT produced "fake news" or any misinformation about the US election," RT's press office responded.
Commenting on Russian-American relations, the Congressman also accused Moscow of having attacked US democracy, violating human rights, invading Ukraine's sovereign territory, as well as playing a significant role in chaos in Syria and the resultant migrant crisis, and destabilizing the Middle East.
READ MORE: RT stars in ODNI report on 'Russian activities and intentions' in US presidential election
In January, the US intelligence community released the unclassified findings of its investigation into what it says was Russian meddling in the 2016 presidential election. Seven pages of the Office of the Director of National Intelligence (ODNI) report were devoted to RT and its alleged influence on the vote, but it failed to provide any hard evidence to support their claims.
The report has been widely criticized, with WikiLeaks founder Julian Assange describing it as being "deliberately political" and "quite embarrassing to the reputations of the US intelligence services."