'Stop politicizing business': China incensed after US blocks Aixtron sale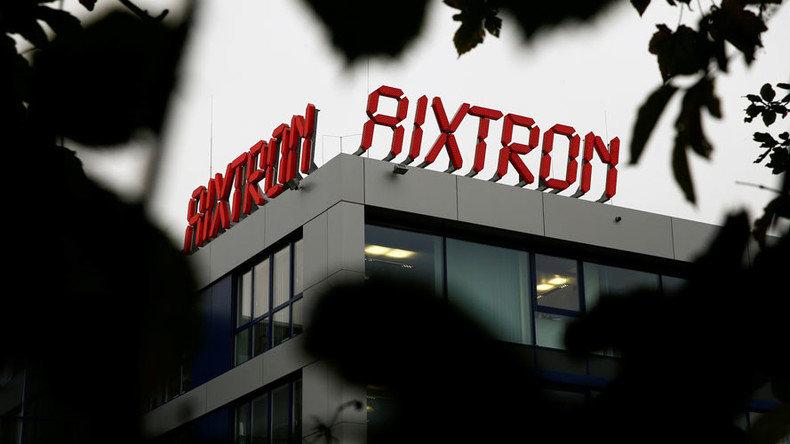 Beijing officials have hit out at Barack Obama's decision to block the sale of Aixtron SE, after Washington said the purchase would represent a security risk for the US, as its technology could reportedly be used in China's nuclear program.
"China opposes politicizing normal business behavior or political interference," China's Foreign Ministry spokesman Lu Kang said during a media briefing in Beijing. "We hope the US side can stop making groundless accusations against Chinese companies and provide a fair environment and good conditions to Chinese investments."
Read more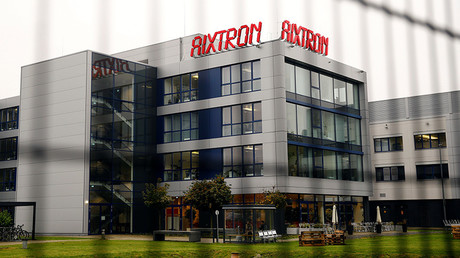 Earlier this year, Fujian Grand Chip Investment Fund (FGC) which is partially owned by Chinese state investors, agreed to buy Aixtron SE, which designs and builds metalorganic chemical vapor deposition (MOCVD) equipment that is used to manufacture parts for cutting-edge semiconductors for €670 million $720mn). Aixtron SE is based in Herzogenrath in North Rhine-Westphalia, in Germany, but also employs about 100 people in a production unit in California, which is responsible for a fifth of its revenues.
While preliminary information that the deal would be vetoed emerged back in October, on Friday the US officially rejected the buyer, invoking the 1950 Defense Production Act against a foreign buyer for only the third time since 1990, with Chinese firms on the receiving end in every instance.
"The transaction poses a risk to the national security of the United States that cannot be resolved through mitigation," said a statement released by the Treasury on Friday.
"The national security risk posed by the transaction relates, among other things, to the military applications of the overall technical body of knowledge and experience of Aixtron, a producer and innovator of semiconductor manufacturing equipment and technology."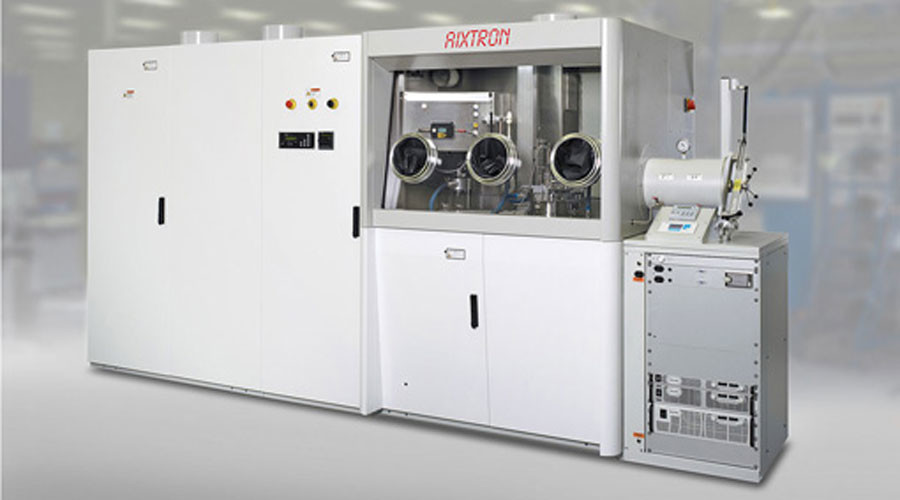 The manufacturing systems developed by Aixtron can be used for producing light-emitting diodes (LED), radar, antennas and lasers, making the equipment cheaper and more efficient than older-generation tech. Its American arm is already a supplier for US military contractors. Components manufactured using the system are deployed in upgraded Patriot missiles. Germany daily Handesblatt reported that intelligence agencies feared that it could give China the know-how to upgrade its nuclear program.
On October 24, Germany also withdrew preliminary approval for the deal, and is conducting its own review of security risks.
Meanwhile, Aixtron itself is fighting to keep the sale alive. On Monday it released a statement telling investors that the US veto "was limited to the United States business and did not prohibit the acquisition of Aixtron shares."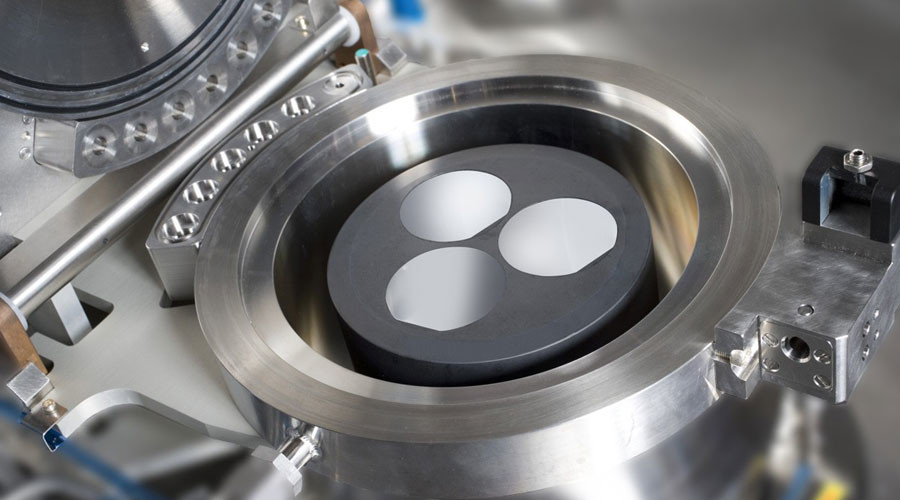 Analysts are now suggesting that, providing the German regulators greenlight the deal, the company could divest itself of its US assets, and a proportion of its patents, which are also covered by the ban. Without outside investment, the company is expected to struggle, as it faces stiff competition from rapidly growing oriental competitors, although there has been speculation that a western-based white knight investor could arrive at the rescue.
While the sum of the deal is relatively trivial for all the countries involved, it could be symptomatic of a new cooldown between Beijing and Washington, with temperatures expected to drop lower once Donald Trump, who has been critical of Chinese business practices, is sworn in. Last year, China had over $15 billion in direct investment into the US economy.
Despite the fallout, which Chinese officials had publicly anticipated, Washington insists that the Aixtron decision "is specific to this transaction and is not a determination with regard to any other foreign direct investment from China or any other country."