HIV-infected man convicted over unprotected sex with 104 women & girls in Malawi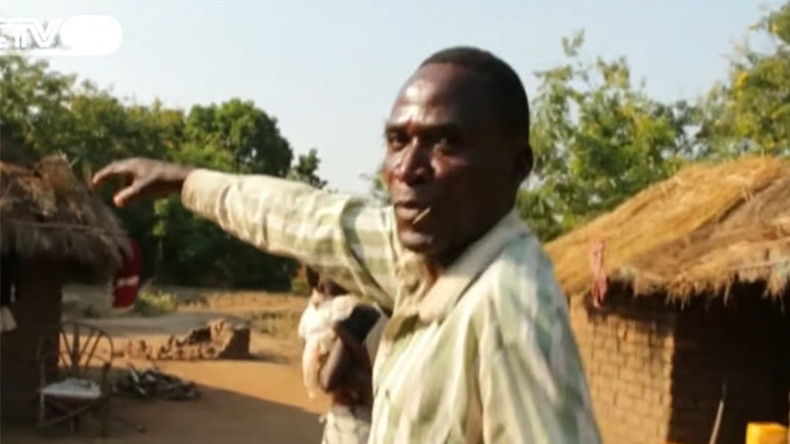 A HIV-positive sex worker who admitted to having unprotected sex with scores of women and girls as part of a "cleansing ritual" has been convicted by a Malawi court of engaging in harmful cultural practises.
Eric Aniva, 45, was convicted Friday under section five of Malawi's Gender Equality Act for breaking the law against "harmful practices," reports The Daily Times of Malawi, which stem from his role in ritualistic "sexual cleansing."
As a "hyena," 45-year-old Aniva was paid $4, often by young girls' parents, to have sex with them as soon as they entered puberty for "sexual cleansing." He was also hired to have sex with newly bereaved widows to "exorcise" the spirits of their deceased husbands.
Young girls often don't have a say as to whether they want to partake in the "cleansing." Some of the girls Aniva had unprotected sex with were as young as 12.
Widows reportedly sought Aniva's services because "if she doesn't any future deaths in the village can be blamed on her," reports the Washington Post.
"Most of those I have slept with are girls, school-going girls," said Aniva to the BBC in a televised interview that eventually led to his arrest. "Some girls are just 12 or 13 years old, but I prefer them older."
"All these girls find pleasure in having me as their hyena. They actually are proud and tell other people that this man is a real man, he knows how to please a woman," he added.
According to custom, sex with the "hyena" should not be protected sex, as these men are believed to have "good morals" and so cannot be infected with the disease. When Aniva learned of his diagnosis, he failed to inform the community and continued to knowingly have unprotected sex.
The BBC documentary featuring Aniva aired in July and sparked international uproar that led to Malawi president Peter Mutharika condemning the ancient practice and ordering Aniva's arrest.
"While we must promote positive cultural values and positive socialization of our children, the president says harmful cultural and traditional practices cannot be accepted in this country," said the president's spokesman, Mgeme Kalilani, in a statement.
"All people involved in this malpractice should be held accountable for subjecting their children and women to this despicable evil. These horrific practices although done by a few also tarnish the image of the whole nation of Malawi internationally and bring shame to us all."
The legal age for consent in Malawi was raised from 13 to 16 in 2011, reports the Guardian, and Aniva was initially arrested for sexually assault underage girls. However when nobody came forward to testify against him, the charges were changed to having sex with bereaved widows, which was outlawed under the Malawi Gender Equality Act of 2013.
Aniva was convicted after the one-day trial and faces a maximum prison sentence of five years. His sentence will be handed down on November 22.