Jetstar flight with 320 people on board makes emergency landing after engine shutdown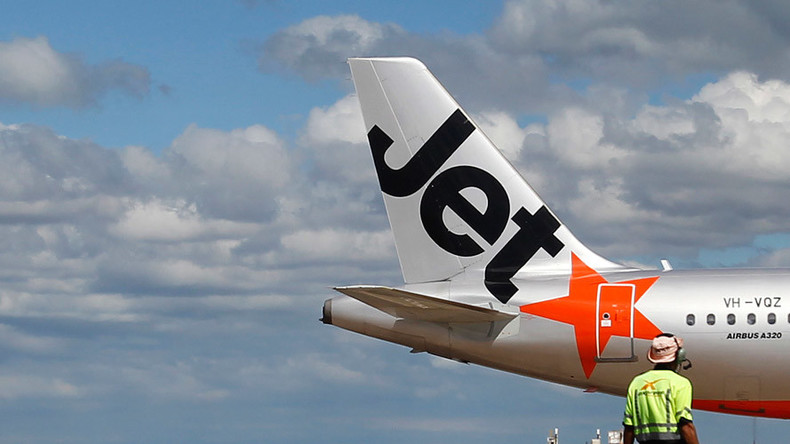 A Jetstar Airways flight JQ12 with 320 people on board, which was flying from Tokyo to Australia's Gold Coast, has made an emergency landing on the island of Guam in the Pacific Ocean. An engine was shut down in mid-flight as a precaution
The decision to shut down the engine was taken after the crew received a warning light.
"A flight from Narita [airport in Tokyo] to the Gold Coast was diverted this morning after the aircraft displayed an indicator message regarding oil pressure," Jetstar said in a statement, as cited by ABC Australia.
.@JetstarAirways have organised replacement flight for #JQ12, stranded in Guam. It's leaving at 3am, after diversion due to "engine failure"

— James Fettes (@JamesFettes) August 7, 2016
"Our experienced captain diverted the flight to the closest airport en route to the Gold Coast as a precaution, and it landed safely in Guam where it will be inspected by engineers."
READ MORE: Air Algerie flight lands safely in Algiers airport after disappearing off radar
Jetstar reportedly told the passengers via e-mail that another plane will take them from Guam and on to the Gold Coast.
According to the Australian Transport Safety Bureau, the incident is now being investigated.
The incident comes a day after Air Algerie flight AH1020 traveling from Algiers to Marseille returned to the Algerian capital due to a technical problem. The plane declared an emergency and subsequently disappeared from radars, prompting panic online.
You can share this story on social media: