Fire system malfunction triggers panic and stampede in Louvre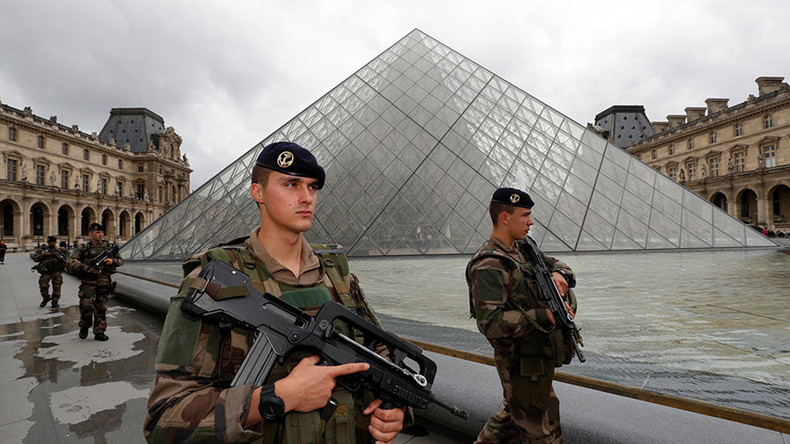 A fire alarm at Paris' iconic Louvre Museum ignited a flurry of panicked posts on social media and prompted people inside to rush to safety.
The frenzy was not triggered by a real blaze, but rather a malfunction in the fire system. Following the incident, the Louvre took to its official account on Twitter to calm things down.
"The inadvertent activation of fire doors, led to the partial evacuation of the museum. Back to normal. Enjoy your visit!" the statement said.
The Louvre is the world's largest museum with over nine million people visiting the French landmark annually.
Minutes of uncertainty at the iconic site were enough for people to think the worst.
"Got caught in a stampede of screaming panicking people running out the Louvre. This holiday has been eventful," wrote one Twitter user who witnessed the evacuation.
Pictures of police inside the Louvre were posted online.
While not knowing the exact cause of the alarm, some of the attendants have been seeking shelter in the museum's bathrooms and locker rooms.
While rushing to safety, people knocked over a guard rail outside the entrance.
Some suggested the panic was even "a false terrorist alarm," although the rumour turned out to be not true.
France is currently on high alert due to a wave of terror acts that shook the country over the past year and a half.
On July 14 a truck rammed into revelers who had been celebrating national holiday Bastille Day in the resort town of Nice. The driver of the truck, named by authorities as Mohamed Bouhlel, opened fire after smashing through the thick crowds with his vehicle.
Eighty-four people, including children died as a result, with hundreds more injured, Reuters said. French President Francois Hollande called the assault a "terror act". The attacker was later killed in a shootout with police officers. Islamic State (IS, formerly ISIS/ISIL) stated he had been one of its members, but evidence later emerged that he had been acting in a solo capacity and officials did not confirm any links.
Following the Nice carnage, lawmakers at the French National Assembly voted in favor of extending the state of emergency in the country for six months. The move now needs the backing of the country's Senate.