Okinawa begins night patrols after US base worker confessed to killing local woman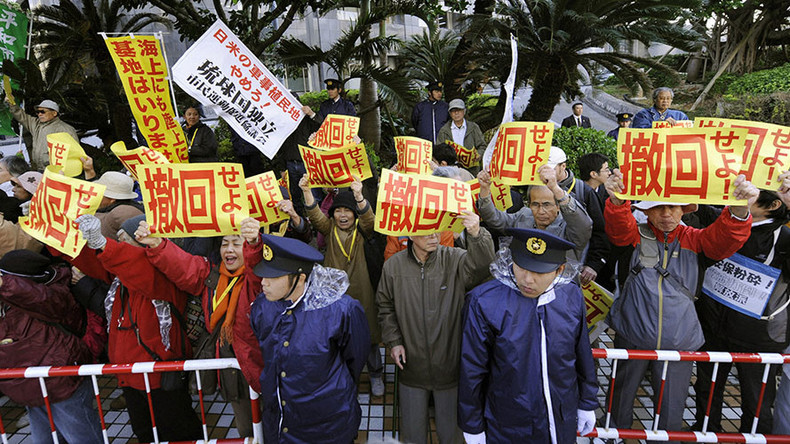 Special patrols to monitor nightlife spots around the US military bases have been launched in Okinawa, Japan, to help prevent crimes against locals. Citizens of the island have once again spoken against further deployment of the US military in the area.
Read more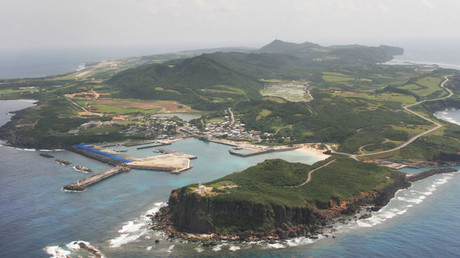 Forty staff members of central government agencies in Okinawa have been assigned to the new unit, Japanese broadcaster NHK reported Wednesday. They are out on patrol missions from 7 p.m. until 10 p.m., using vehicles with blue rotating lights.
The primary task is the protection of Okinawa residents, according to the head of the Cabinet Office's Okinawa General Bureau, Osamu Kubota. At the unit's opening ceremony, Kubota described the new mission as "very important."
The Okinawa authorities have also promised to increase the number of law enforcement and patrol cars.
The decision on special units was taken after police suspected an American civilian employee working at a US military facility in Okinawa of murdering a local woman. In early June, a US Navy sailor was caught in a drunk-driving head-on collision with two other cars. The crash occurred off-base, despite tough new rules for personnel.
Thousands protested the rape and murder of Rina Shimabukuro, 20, an office worker from the city of Uruma who disappeared on April 28. Her body was found last Thursday after a confession from Kenneth Franklin Gadson, 32, a former US Marine who currently works as a contractor at the Kadena Air Base.
In May, Japanese Prime Minister Shinzo Abe said he was outraged at Shimabukuro's murder, urging the US authorities to "take thorough measures to prevent the recurrence of such events."
Cases like Shimabukuro's have been happening in Japan for over seven decades, but the governments of both countries and the media are not doing enough to address the problem, Catherine Jane Fisher, an activist supporting the victims of rape by US bases' personnel in Japan, told RT.
"They need to stop trying to cover up the cases. We need to start from the beginning and educate people, including the police, medical professionals, judges, government officials.," Fisher said, adding that "each time it happens, the US military and the Japanese government say 'we will make sure this would never happen again' but it just keeps on happening," she said.
A recent survey conducted by Japanese media has once again made the point that a majority of Japanese would want to see US military presence reduced or removed altogether, the US military's Stars and Stripes reported.
The poll, conducted by the Ryukyu Shimpo newspaper and Okinawa Television on May 30-June 1, found out that 83.8 percent of respondents are opposed to the idea of relocating Marine Corps Air Station Futenma within Okinawa, even though it has been promised that it will be moved away from a densely populated area to Henoko in the remote north of the island.
In fact, 31.5 percent want to see the base moved out of Japan, and 23 percent would like to have it stationed somewhere in other part of the country. A reported 29.3 percent simply want to close the installation or withdraw it "soon."
Only 9.2 percent of respondents backed the idea of relocating the base to a different area of Okinawa.
Okinawa hosts over 70 percent of all American military facilities, hosting half of all US military personnel in Japan.
Tens of thousands of people are expected to attend a demonstration against American military presence in Okinawa set to take place on Sunday, with Okinawa Governor Takeshi Onaga likely to attend the gathering.