'Euro-2016 terrorist' held in Ukraine was smuggling weapons, no militant ties – French prosecutor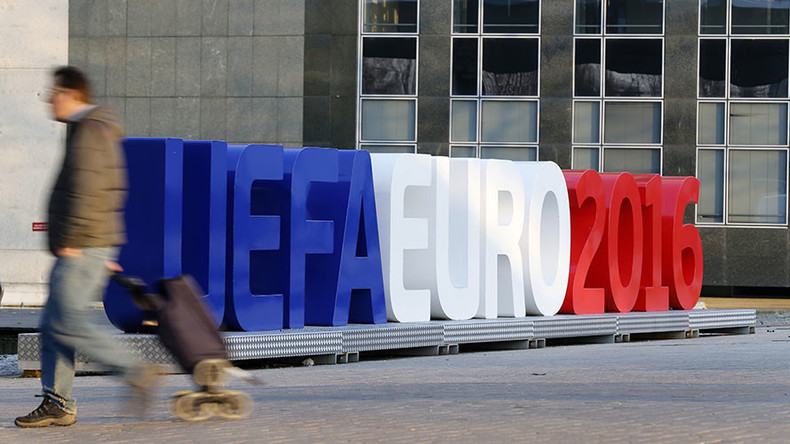 A Frenchman arrested in Ukraine with weapons and explosives was likely smuggling arms and didn't have any links to militant groups, as previously suspected, according to a leading prosecutor.
"This young man is unknown to French intelligence services, and the judicial authorities for now are leaning towards a possible arms smuggling case," Thomas Pison, a state prosecutor in the northern French city of Nancy, said by telephone.
The man lived in eastern France, in the village of Nant-Le-Petit, and a raid on his residence showed there were ingredients frequently used in making explosives, but also in agricultural pesticides.
Also, police found a T-shirt with the logo of the French far-right group French Renewal. The group, however, denied any knowledge of the arrested man.
It has been over 24 hours since France addressed Ukraine, asking for cooperation on the matter. State security in Kiev (SBU) said that the Frenchman had planned "15 terrorist attacks" during the Euro 2016 football championship set to start in France on Friday.
Read more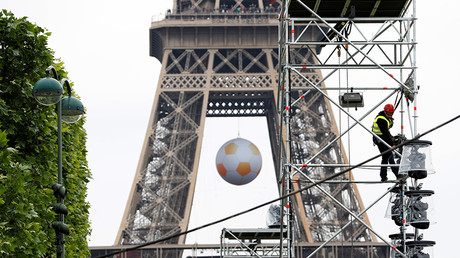 The local police are stepping up security for the tournament's events, with 13,000 troops providing security during Euro 2016.
On Monday, SBU Chief Vasily Gritsak said that the 25-year-old had contacted a local militant group in Ukraine, and was stopped trying to cross the border to Poland on May 21 with rocket launchers, Kalashnikov assault rifles and some 100kg of explosives.
Gritsak added that after his detention, the man revealed his alleged plans to conduct some 15 attacks on Jewish and Muslims places of worship, as well as roads and infrastructure, in France during Euro 2016.
However, French authorities seriously seem to doubt terrorism as a motive: the case is in the jurisdiction of the organized crime brigade, and not of the anti-terrorism unit.
Pison is still unsure an extradition demand would be necessary, though.
"We're not at that point yet," he said, as quoted by Reuters.
Other French officials voiced their suspicions, though anonymously, telling Reuters that French authorities think Kiev may have orchestrated the events to serve its own purposes: to demonstrate that it can be a reliable partner at the time when the visa-free travel process for Ukrainians is stalling due to the ongoing violence and unrest in the country.