Obesity 'pandemic': 33% of Europe's kids aged 6-9 are overweight or obese, study finds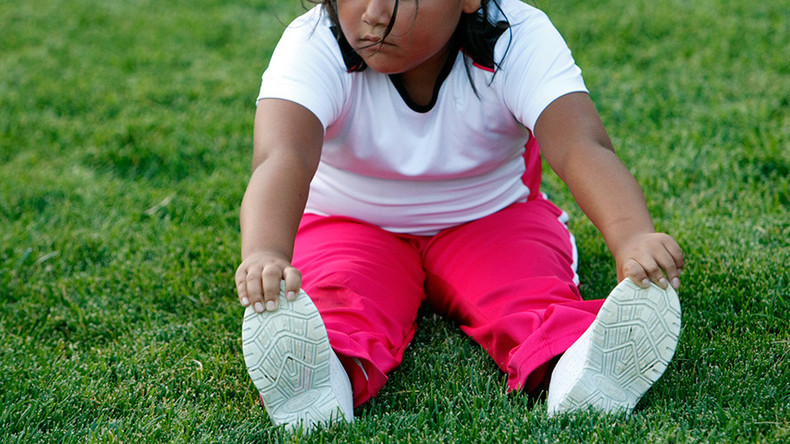 The number of kids under-five who are overweight is likely to rise from an estimated 41 million today to a staggering 70 million in less than a decade, according to a new and alarming children's health report.
Researchers found that one in three children in Europe between the ages of six and nine are either overweight or obese, based on data from 46 European countries.
Growing levels of childhood obesity have become a "pandemic issue throughout the continent," according to the report commissioned by United European Gastroenterology which focused on children's digestive health across Europe.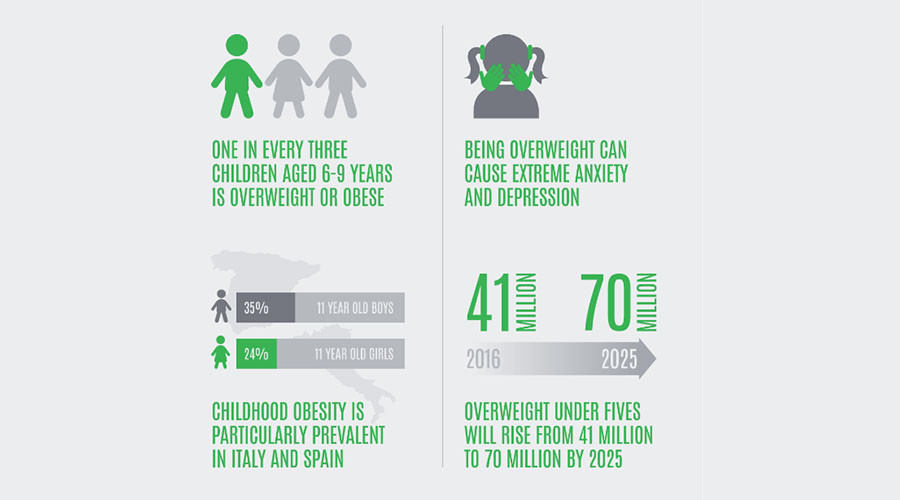 The researchers recorded a worrying trend in digestive health problems among children, noting that the onset of inflammatory bowel disease begins in childhood for 20-30 percent of all inflammatory bowel disease (IBD) cases.
They also report that non-alcoholic fatty liver disease is now the most common cause of chronic liver disease among children and adolescents in Western countries. Alarmingly, the disease has been diagnosed in children as young as three.
The UEG criticized the state of pediatric digestive health care across Europe and is calling for urgent investment in pediatric digestive health treatments and services.
"Across Europe we have leading pediatric experts and many centres of excellence. However, these are not widespread and currently cannot meet the needs of children throughout the continent," Prof Michael Manns, President of UEG, said in a press release.
"This has an impact on not just individuals and their families but on society and wider health service provision."
The report also warns of the financial burden of obesity and related disorders on public healthcare systems across Europe, given related treatments now represent 10 percent of total healthcare costs throughout the continent.
Read more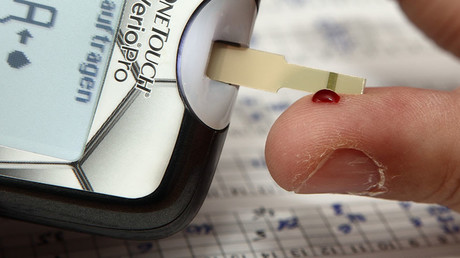 President of the European Society for Paediatric Gastroenterology Hepatology and Nutrition (ESPGHAN) Professor Berthold Koletzko says Europe's priorities need to change quickly.
"In spite of 20 percent of the European population being children and the incidence of gastrointestinal diseases increasing, it is extremely worrying that only one out of 58 topics currently receiving EU research funding is focused on paediatric health," he commented.
In 2014, an estimated 41 million children under 5 were affected by overweight or obesity, 48% of which lived in Asia & 25% in Africa #WHA69

— WHO (@WHO) May 30, 2016
Earlier this year the WHO released an equally-startling study published in The Lancet medical journal. It noted that obesity had more than doubled in the past 40 years and warned that one in five people will be obese by 2025
READ MORE:Obesity more than doubles in four decades, 1 in 5 humans will be obese by 2025 – WHO