Dozens feared dead or injured in huge ammo depot blast & fire in western India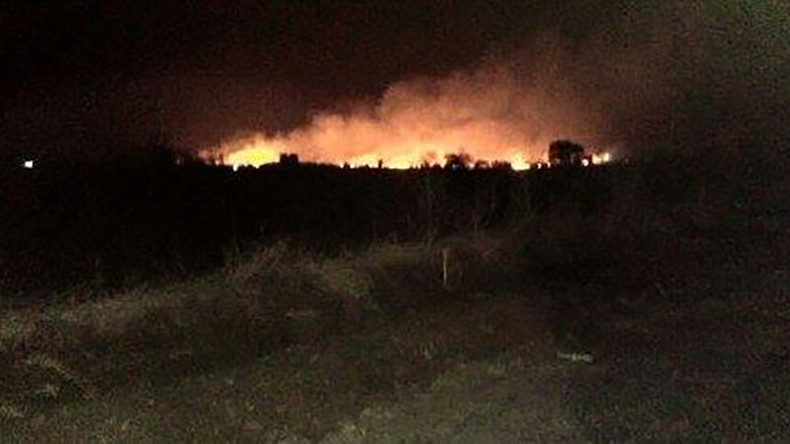 A fire that broke at India's largest ammunition warehouse killed at least 15 members of the Indian Defense Security Corps (DSC) and injured 19 on Monday night. About 1,000 people were evacuated from the area.
The blast at the Central Ammunition Depot (CAD) took place in the city of Pulgaon, located in the Maharashtra region in India's west, at around 1:30 am local time. The resulting fire spread immediately and killed at least 15 soldiers and two officers tasked with protecting India's ministry of defense sites, NDTV reported.
Although, the fire was soon contained, several other explosions followed, prompting a mass evacuation of the residents living in the village near the site, NewsXBureau reported.
"The main fire at one of the sheds has been extinguished. The situation is being stabilized. Secondary fire and explosions cannot be ruled out now," the army officer said, as cited by Hindustan times.
The exact cause of the fire is not yet known, and the damage to ammunition is being assessed.
The head of India's defense ministry, Manohar Parrikar, is expected to arrive at the depot.
CAD, a heightened military security zone, is considered to be the second largest ammunition store in Asia.
You can share this story on social media: