Twitter makeover? Tweets 'won't count chars for links & media' as company mulls 'more flexibility'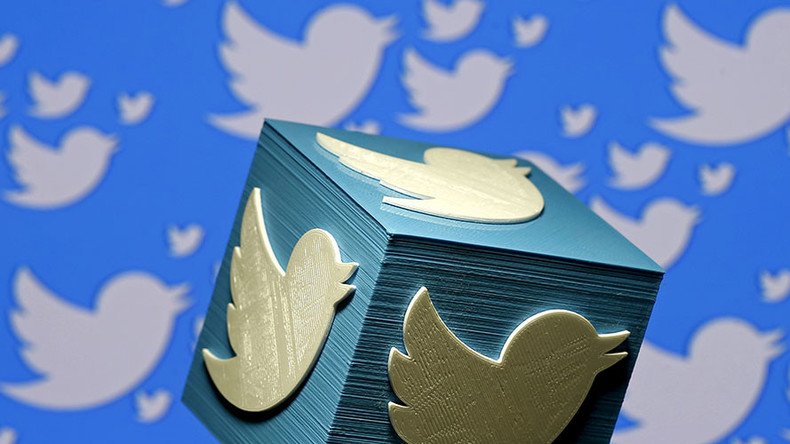 Fed up with the 140-character limit on Twitter? It could soon be eased, as the social media company is reportedly introducing major changes to character limits, including not counting photos and links as part of the tweet.
Reports suggest that the change could occur within the next two weeks, according to Bloomberg, which cited a source close to the development efforts.
The change could free up user updates, as links can take up a large chunk of the tweets' character limit, especially if unshortened.
Twitter has remained quiet on the subject so far. However, earlier in January, Chief Executive Officer Jack Dorsey admitted that the social media company was developing new ways to display text on Twitter by looking into how people have been using the service.
Many users have adapted to character limits by tweeting out their messages in parts. Others have started taking screenshots of longer texts and then posting the messages as photos.
The reason behind the original 140-character limit was to fit the message into the allowed size for text messages, the way most tweets were composed when the service was first introduced in 2006.
However, with the use of smartphones, the current constraints no longer seem to apply.
Not counting characters for links and photos could increase the presence of media on Twitter and boost the company's image as a place for live discussions and updates, Bloomberg reported.
Twitter has been working to improve its video presence as well. The company offered $10 million to the National Football League earlier this year for the rights to stream 10 Thursday night games in 2016, according to Bloomberg's sources.
Meanwhile, the idea of raising the character limit to 10,000 was rejected by the company earlier because a higher limit would threaten the uniqueness of Twitter, which is famous for its concise updates.
In the meantime, Twitter has also gotten itself involved in a standoff with the US intelligence community.
At the beginning of May, the social media company banned US intelligence agencies from using a service called Dataminr, which searches through real-time tweets to detect newsworthy events, including terror attacks and protests.
Dataminr reportedly said that Twitter doesn't want the intelligence agencies to continue using its service, because it could be perceived as being too close to the government's intelligence arm, according to a source cited by the Wall Street Journal.
Twitter's move to distance itself from the US intelligence community comes amid a larger conflict brewing between technology companies and the US government.
You can share this story on social media: