Panama ejection: New Zealand PM shouts over speaker, gets thrown out of parliament (VIDEO)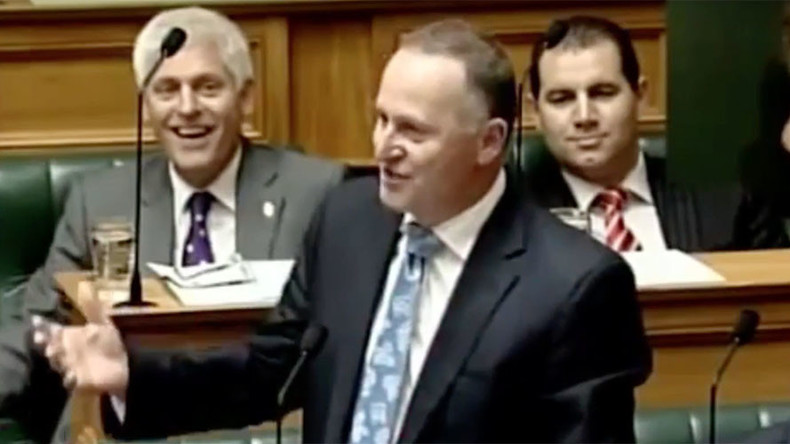 New Zealand Prime Minister John Key has been kicked out of the House for disobeying the speaker. The ejection took place when Key refused to take a seat after explaining that he would not apologize to charities he had linked to the Panama Papers.
As the prime minister shouted during the House session, House Speaker David Carter ordered him to "resume his seat."
However, Key refused to do so, and continued shouting. He was subsequently ordered to leave the chamber.
"I gave him fair warning, when I stand to my feet and call to order, he is to be treated no different to any other member of this House," Carter said during the session.
After leaving the House, Key said: "Obviously I just didn't see him, didn't hear him, I was in the middle of an answer," Fairfax Media reported. "I was talking to James Shaw but you know [the speaker] makes the call."
Read more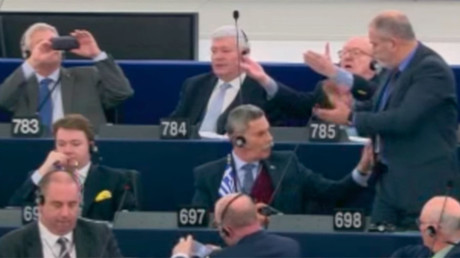 Key's shouting occurred as he answered a question from Greens co-leader James Shaw about why he refused to apologize to Amnesty International, Greenpeace, and the Red Cross for wrongly implicating them in the Panama Papers on Tuesday, as well as for claiming that Green MP Mojo Mathers had a foreign trust.
"I don't like the fact that they're [charities] there, but they are there, so in what way have I misrepresented them?" Key said in response to Shaw's question.
However, the charities were not actually named in the papers, but rather were the victims of a scam where fraudsters used their names as a front to hide their money in foreign trusts.
Labor leader Andrew Little was quick to criticize Key's actions.
"It's pretty shameful actually, when the prime minister gets thrown out - the one person who we do need to know keeps his cool in parliament is the prime minister," he said, as quoted by Radio New Zealand.
However, Deputy Prime Minister Bill English said that Key did not intentionally talk over the speaker.
"I think it was accidental actually - he was simply addressing the Greens vigorously and he simply didn't see the speaker stand up," he said.
It's not the first time that Key has been kicked out of a parliamentary session. He was removed on three other occasions while serving as MP, according to Fairfax Media.
Key also isn't the first prime minister to be ejected from parliament. Two of his predecessors, Helen Clark and David Lange, also received the honor.