Town hires Pakistani chef for refugees sick of 'no good' Italian food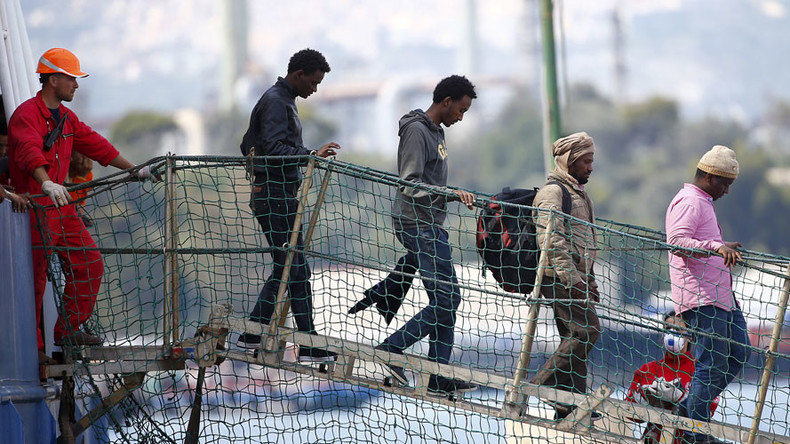 A local authority in northern Italy brought in a Pakistani chef to cook for a group of refugees after they complained at the poor standard of food they were eating. The move was slammed by the right-wing, anti-immigration Northern League party, who called it "crazy."
The problems started in late April, when a group of about 30 refugees from a refugee center catering for 200 migrants in Reggio Emilia took matters into their own hands after they complained the food they were being fed was "no good" and "cooked badly," The Local reported.
They descended on their local police precinct and proceeded to state their displeasure at having to eat the Italian food on offer. The company that provides the meals for the refugees says it would take their concerns on board and has drafted in a Pakistani chef to cook them their meals.
Read more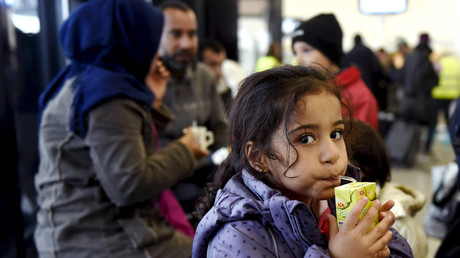 "We're talking with the reception center at the moment and will bring in a new Pakistani chef, specialized in African cuisine to cook a meal for the migrants once a week," Il Locomotore employee Paolo Masetti told Il Resto Del Carlino, as cited by The Local.
However, the generosity of Il Locomotore has not been looked upon kindly by everyone. The Northern League party has condemned the move, calling it "crazy."
"No other European country would put up with this kind of protest from migrants," the leader of the party, Matteo Salvini, told The Local.
The refugees were being given pasta and tomato source, as well as chicken. Zeshan, a migrant from Pakistan who was part of the protest, said that he had nothing against Italian food, it was just what they were being offered was not up to scratch.
"I like Italian food, but here it's not well cooked at all," he said. "Many of us have eaten Italian food before in England and Germany and it was better than this."
Mirko Tutino from the centrist Democratic Party also said it was important to cater for the needs of refugees who had had to flee warzones.
"It's not about disrespect for Italian food, it's about food that isn't part of the asylum seekers' culture," he said, The Local reported.
Neighboring Germany has also had issues involving migrants and what they are fed. The issue at hand regards whether pork should be on public menus, or whether it should be removed due to cultural sensitivities, which has become a hot topic of debate.
"I am worried about pork being taken from school and canteen menus," German Minister for Food and Agriculture Christian Schmidt told the Funke media group.
"It cannot be that we solve cultural differences in food with the lowest common denominator. I expect the growing cultural diversity to lead to a larger offering, not a smaller one."
Read more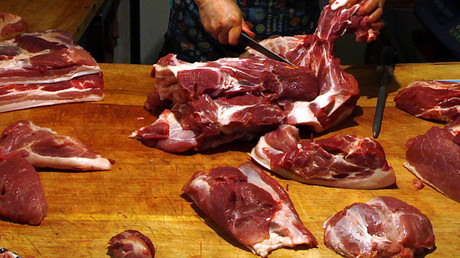 One opponent of removing pork from the menus says it is a slippery slope, which could lead to the authorities making even greater concessions in the future.
"You can think that the meat issue is just a minor issue, but it seems to me that it is an element of a much larger pattern that makes authorities accommodate to especially the Islam people coming to Europe. So, that's a problem," Laszlo Maracz, an assistant Professor of European Studies at University of Amsterdam, told RT.
Meanwhile, Petr Bystron from Alternative for Germany party (AfD), said that migrants coming to and wanting to live in Germany should be making efforts to adapt to their new surroundings.
"This is a question of integration. We have schools where Muslims are minority and they are removing pork from the menu. This is the question of who should be integrated into the society and how? It is not so much about the pork and meat, but the hard question is: are we not doing that integration in a wrong way?" he said, speaking to RT.
Pork plays a big role in German cuisine, from well-known Bratwurst sausages to grilled pork hocks served with sauerkraut. Eisbein, pickled ham hock, is also one of the most popular dishes in Germany, served with boiled or mashed potatoes and mustard. In addition, pig breeding and consumption are an important part of Germany's economy.