Mind-blowing plumes of smoke filmed in burning Alberta as more areas ordered to flee (PHOTOS, VIDEO)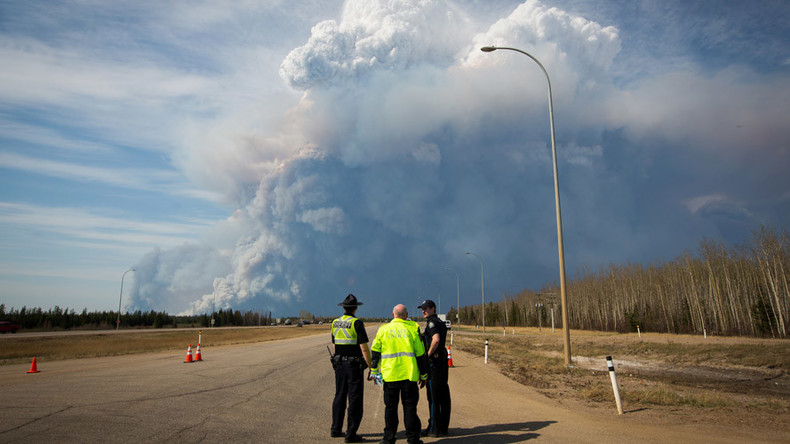 Images and timelapse photography of a huge and rapidly approaching wall of smoke and fire in northern Alberta have appeared on Twitter as Canadian authorities ordered more hamlets and territory to be evacuated due to weather conditions.
Alberta's Royal Canadian Mounted Police (RCMP) are going door-to-door, warning residents of Anzac, Gregoire Lake Estates, and Fort McMurray First Nation to leave ASAP.
Busses will be ready to begin mandatory evacuations at 11 pm local time.
DETAILS TO FOLLOW