Pyongyang's ballistic missile launch fails – S. Korean Defense Ministry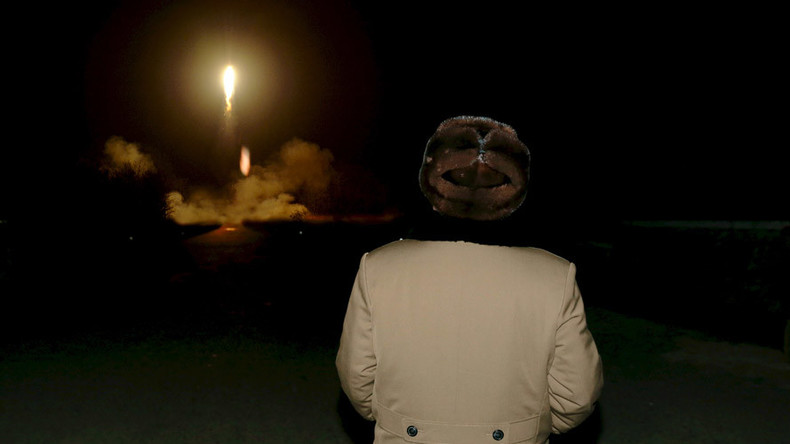 North Korea has attempted to launch a ballistic missile off its east coast, but the launch failed, according to a South Korean Defense Ministry source cited by Yonhap News Agency.
"North Korea appears to have tried a missile launch from the East Sea area early morning today, but it is presumed to have failed," the Joint Chiefs of Staff said, as cited by the agency.
The official did not confirm the type of missile, but Yonhap alleged it could be the new Musudan medium-range ballistic missile allegedly detected in the area earlier this week.
The US Strategic Command systems detected the launch at 8:33pm GMT on Thursday, according to a Defense Department spokesman. The US military tracked the missile and confirmed it did not pose a threat to North America, Reuters reports. The US military refused to reveal details of the type of the missile as well, leaving it to North Korea to "characterize it themselves."
Earlier in the day Seoul warned that North Korea had deployed one or two Musudan missiles off its east coast. The Musudan is believed to have a range of more than 3,000 km (1,800 miles) and allegedly had not been flight-tested previously. The perceived range of the missile is enough to cover not only any target in South Korea, but also Japan, as well as American bases on the Pacific island of Guam.
On Friday, North Korea marks the 104th birthday of the country's founding father Kim Il-sung – a national holiday which is often accompanied by demonstrations of the country's military capabilities.
North Korea has been widely and repeatedly condemned by the international community for military programs that breach UN Security Council resolutions. Pyongyang has carried out several ballistic missile tests in recent months. In January, the country claimed to have successfully carried out a fourth nuclear test. However, the West remained skeptical to the allegation it was a thermonuclear device. North Korea also claims to have miniaturized nuclear warheads to fit on ballistic missiles.
On Tuesday Kim Jong-un ordered the country to conduct yet another series of military tests, in clear violation of UN sanctions. The North Koran leader has called for "a nuclear warhead explosion test and a test-fire of several types of ballistic rockets capable of carrying nuclear warheads … in a short time," the Korean Central News Agency (KCNA) announced Tuesday.