EU approves anti-terror plan to collect airline data of passengers travelling in, out of bloc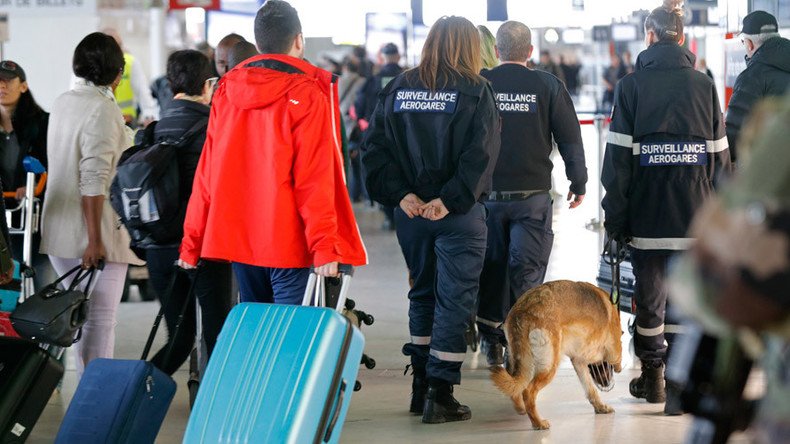 The European Parliament has overwhelmingly adopted a plan to force airlines to share passenger information with EU states, with calls for stricter anti-terrorism legislation reinforced by recent Islamist attacks in Brussels and Paris.
The Passenger Name Record (PNR) law will require airlines to share passenger information such as names, itinerary, travel dates, payment methods and phone numbers with authorities in EU countries so that officials can detect suspicious behavior. All details will be stored and kept for up to five years. The data will be stored in new Passenger Information Units, which are to be set up in each EU member state.
The aim of the directive is to detect, for example, persons who have not been flagged by authorities as posing a threat but whose travel patterns seem suspicious. One country can then alert another and thus possibly prevent terror acts.
The adoption of the law still has to get the Council of the European Union's approval. After its entry into force, EU member countries will have two years to turn it into national law and apply technical measures needed to imbed it in their national systems. The current jurisdiction will apply to flights to and from the EU, but member states will be allowed to apply them to flights within the bloc as well.
"The EU PNR Directive will improve the safety and security of our citizens, while also including robust privacy and data protection safeguards ensuring full compliance with the right to data protection," the joint statement of the European Commission's first vice president, Frans Timmermans, and Home Affairs Commissioner Dimitris Avramopoulos, reads.
It also states that creating a system for collecting and processing of PNR data will "ensure a better cooperation between national authorities," stressing that the new system will help reduce security gaps.
November's massacre in Paris and last month's Brussels bombings had, as stated, shown a "need for Europe to scale up its common response to terrorism."
For instance, one of the two suicide bombers behind the deadly blast at Brussels airport on March 22, Ibrahim El Bakraoui, was deported by plane from Turkey to Europe without being detected, while he was a wanted man in Belgium.
The PNR was first proposed in 2011 for "the prevention, detection, investigation and prosecution of terrorist offences and serious crime," but its adoption has been postponed due to privacy concerns expressed by several of the 28 member countries, which have now been resolved, with discussions intensifying after the Paris and Brussels attacks.
"The European Parliament has today united beyond its political differences to bring a very large majority behind these pieces of legislation," a statement from the Parliament's president, Martin Schulz, states.
You can share this story on social media: