Ukrainian far-right groups clash with police during WWII commemoration (VIDEO)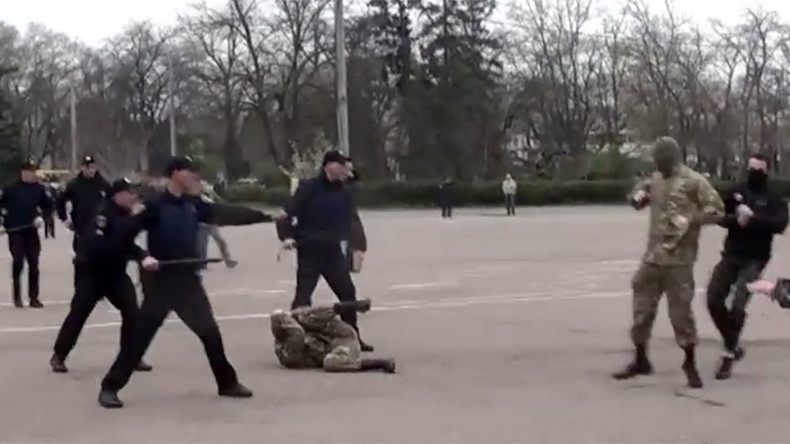 The Ukrainian city of Odessa saw dozens of far-right activists clash with police near the House of the Trade Unions on Odessa Liberation Day, April 10. The hooded activists were trying to disrupt a memorial gathering.
The spectacle was caught on video. Security forces had to no trouble pepper-spraying the radicals, who were trying to aggravate the situation and appeared not to give in at first. But police showed up in greater numbers to the small square. Other units became involved as well, including the National Guard, and as a result, the attackers in military fatigues were driven back.
A police line had to be formed to separate the crowds.
The attacking group was made up of a number of local nationalist outfits, including the prominent far-right Svoboda (Freedom) party.
Read more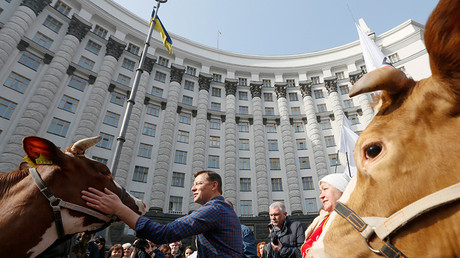 According to RUPTLY, the far-right initially tried to disrupt a demonstration of some 200 anti-government protesters who had gathered to celebrate Liberation Day, when Odessa was freed from the clutches of a Nazi occupation during WWII.
After the incident, the procession and the troublemakers moved to other parts of town, finishing at the House of the Trade Unions, where dozens of anti-government activists perished during the 2014 uprising. This is when the hooded nationalists showed up again, and were again repelled by police and National Guardsmen.
Odessa was liberated on April 9-10, 1944, by forces of the 3rd Ukrainian Front under General Rodion Malinovsky. More than 20,000 German and Romanian invaders were killed during the retreat.