Pillars of smoke, massive blaze as oil tank 'explodes' in Lugansk, Ukraine (VIDEO)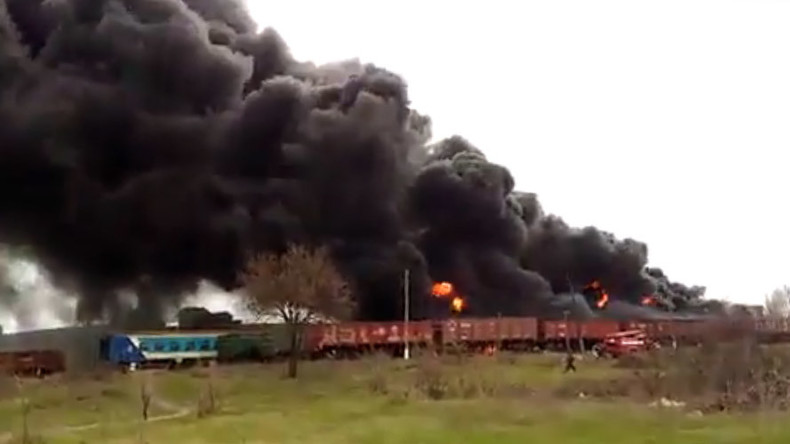 Reports are emerging of a heavy fire at the Krasnodon railway station near the war-torn Lugansk region in eastern Ukraine.
"At 12:10pm we received a call about two diesel tanks on fire containing 60 tons of fuel each." the Ministry of Emergency Situations of the Lugansk People's Republic has confirmed.
According to the local authorities, during the fire one of the tanks tipped over, spilling the diesel on to two nearby cargos full of coal.
So far the fire has been localized and no casualties have been reported.
Eastern Ukraine has been devastated following the 2014 revolution that brought President Petro Poroshenko to power. While a truce has been reached between Kiev and the break-away regions of Lugansk and Donetsk, political differences continue to stall the final settlement.
You can share this story on social media: