Terror suspect arrested in France was 'preparing' new attack, linked to Paris attacks mastermind
Published time: 25 Mar, 2016 13:11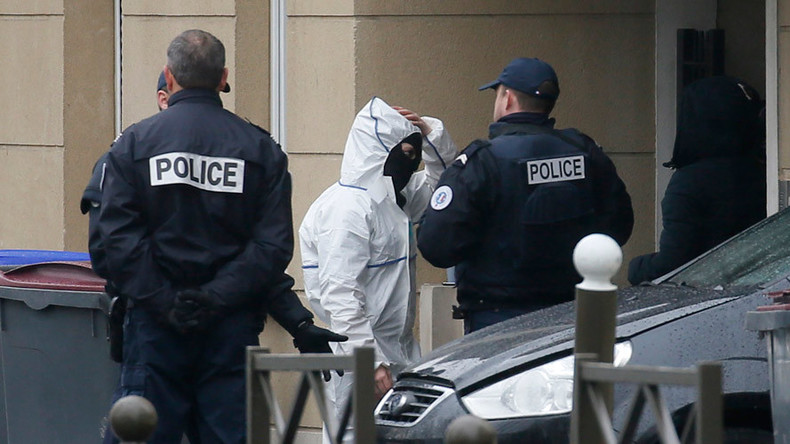 A terror suspect arrested in France on Thursday was in the final stages of preparing a new terrorist attack in France and has links to Abdelhamid Abaaoud, the mastermind behind the November 2015 Paris attacks, local media cited police sources as saying.
A 34-year-old suspect born in the Paris district of Courbevoie stood trial together with Abaaoud for recruiting jihadists to Syria and was sentenced in absentia to 10 years in prison by the Brussels Criminal Court on July 29, 2015, French RTL radio reported, citing police sources. Abdelhamid Abaaoud was killed in a police raid in the Paris suburb of Saint-Denis on November 18, 2015.
The suspect, identified as Reda Kriket, is also said to have a criminal record dating from 2013. He had reportedly committed a jewelry theft in the period between January 2013 and February 2014, according to L'Obs magazine. Kriket was assigned a role of "financier" in a terror cell and used part of the stolen money to provide for aspirant jihadists going to Syria. Once, he reportedly allocated 12,000 euros to a potential terrorist to fund his and his wife`s journey to Syria.
Kriket, a French national, was captured by French counterterrorism services on Thursday morning in Argenteuil, a northwestern Paris suburb.
French Interior Minister Bernard Cazeneuve said the arrest was preceded by a "thorough investigation conducted over several weeks" which included physical as well as technical surveillance and was result of the combined efforts of European secret services. Police reportedly found explosives, handguns and Kalashnikov assault rifles in the course of the raid.
Cazeneuve denied there was a direct proven connection between the November 2015 attacks with the newly thwarted plot.
"At this stage, there is no tangible evidence that links this plot to the attacks in Paris and Brussels," he said Thursday.
Earlier, it was reported that the names of all three suspects seen on security footage from Brussels' Zaventem Airport were on US terrorism databases.
The identities of two suicide bombers were confirmed as Khalid and Ibrahim El Bakroui, while the third man, who is believed to be Najim Laachraoui, remains at large.
At least seven suspects were detained in Brussels during police raids in the city's northern district of Schaerbeek, the western district of Jette and in the city center, the federal prosecutor's office reports. The police operation is still ongoing.