Private plane plunges into Sao Paulo downtown, killing 7 on board & injuring 1 on ground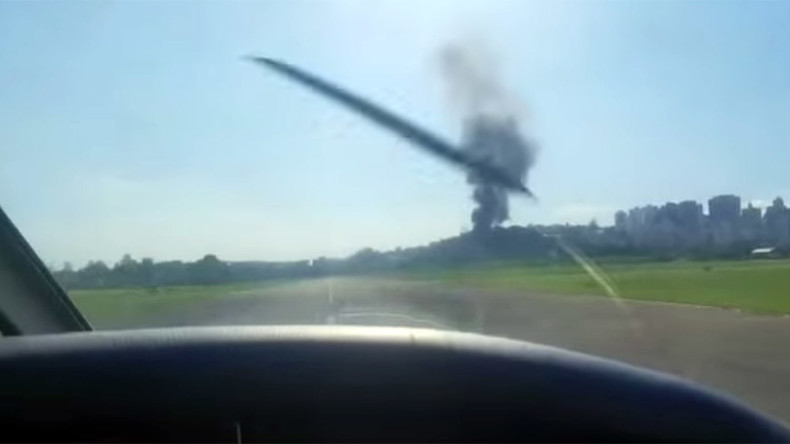 A small private plane has slammed into two buildings in a northern suburb of Sao Paulo, killing seven people on board, and injuring one person on the ground, according to Brazil's emergency services.
The plane crashed at around 3:20pm local time (6:20pm GMT), shortly after taking off from Campo de Marte airport, authorities have announced. All six of the aircraft's passengers as well as the pilot were killed in the accident.
According to local fire department officials, only one person inside the buildings which had been struck by the aircraft was injured, while the rest were evacuated safely.
The seven seater CA-9 model plane belonged to the former CEO of a mining company named Vale, Roger Agnelli. According to Brazilian Globo Newspaper, the businessman was killed on board the aircraft.
You can share this story on social media: