Turkish govt. seeks 23-yr prison terms for top media group founder & bank head
Published time: 17 Mar, 2016 16:19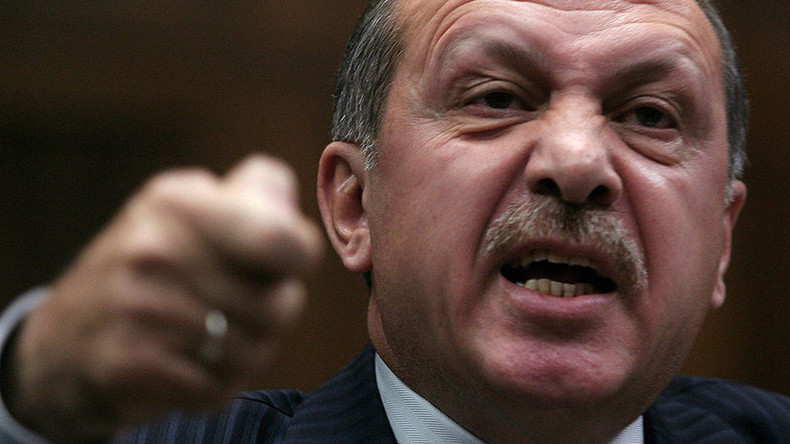 The Turkish government wants to slap a 23-year sentence on the founder of one of the country's top media agencies, Dogan News, and the head of the largest lender, Isbank. They are charged with involvement in a fuel-smuggling ring.
Aydin Dogan's Dogan Holding owns the country's largest media group, which controls heavyweights such as CNN Turk, Hurriyet and Kanal D, the government-affiliated Aksam daily reported on Thursday.
The story dates back to the early and mid-2000s, when Dogan and the country's biggest lender, Isbank, were both stakeholders in the oil distributor Petrol Ofisi. The company was acquired in 2010 by an Austrian firm.
Turkish prosecutors allege Dogan and Isbank were involved in financing a smuggling ring between 2001-2007. This led to them opening a case last September against the Dogan Media Group for supposedly being a "terrorism propaganda" bullhorn – an accusation Erdogan has floated hundreds of times over the last 18 months, together with allegations of being insulted.
However, before then, in 2009, Dogan Media Group was also fined $2.5 billion for alleged tax evasion. It was viewed as a crackdown on free expression and freedom of the press at the time. There were grave allegations of corruption leveled at President Recep Tayyip Erdogan, which is widely thought to be the precursor to these events today.
Isbank board chairman Ersin Ozince faces similar allegations. In January, Erodgan called for Isbank's nationalization. By coincidence perhaps, one of the bank's larger stakeholders is Turkey's main opposition party, the Republican People's Party (CHP).
READ MORE: Turkish journalist sentenced for insulting Erdogan while on trial for previous offense
Erdogan has been adopting the same hardball strategy since Dogan was first accused. In early March, the president sought to put away the editor of the leftist Bergun newspaper, Bans Ince, for cleverly spelling out the word "thief" while defending an earlier charge of accusing then-Prime Minister Erdogan of corruption.
Dogan and Isbank are yet to react to the current charge.