Make some noise: Request to ban loud sex rejected by Swedish minister
Published time: 12 Mar, 2016 15:22
Edited time: 12 Mar, 2016 16:30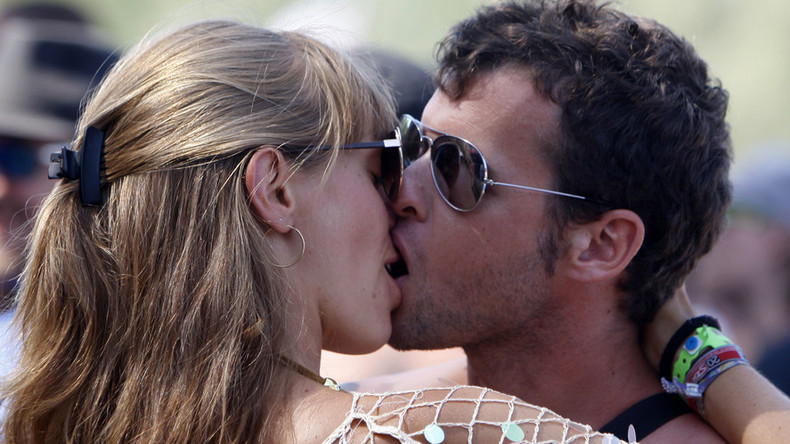 Are you Swedish and being driven crazy by all that noise caused by your neighbors' sexual antics late at night? Well, it looks like you're just going to have to live with it, as Public Health Minister Gabriel Wikström says what you're hearing is actually good for your well-being.
A Swedish citizen who was so annoyed by his neighbors going at it in an especially noisy manner got so angry he addressed the issue to Health Minister Wikström himself. Writing on Twitter, he asked the minister to ban "risqué exercise" after 10pm.
Wikström responded promptly and – presumably much to the disappointment of the Twitter user –seemed to approve of his fellow citizens having such a healthy sex life, however loud it should be.
"Sounds nice for them, I think. Good for the well-being and thereby also public health," the minister replied.
@Twiststorm Låter trevligt för dom tycker jag. Bra för välbefinnandet och därmed folkhälsan också.

— Gabriel Wikström (@gabrielwikstrom) 9 марта 2016 г.
The comment went viral.
"The reactions were overwhelming, I never thought it would get that big," Wikström told The Local, pointing out that he had simply jumped at the opportunity to boost the declining sexual activity rate in Sweden.
The trend of a slow decline in Swedes' sex lives has been developing since 1996, a joint Aftonbladet and United Minds survey revealed in 2013. According to its results, the average Swede was having sex 3.8 times a month – a 24% decline if compared with five times per month in 1996.
READ MORE: 'Enjoy the sex': Noisy casanova gets letter & condoms from next door neighbors

Wikström believes there are many factors that make people reluctant to indulge in regular intercourse, such as stress, pressure and shame about having an imperfect body.
"I'm sure there's a lot about our neighbors that can annoy us, but if they have actually managed to get down to business, you have to be forgiving," the public health minister joked, as quoted by The Local. "We're humans, we need intimacy," he added.
Does the minister follow his own advice? Well, he claims he does….
"It's a pretty personal question, but… it happens. I am satisfied with my sex life," Wikström confessed.