Stalking Jaws: $250k drones to safeguard Aussie swimmers from sharks (PHOTO)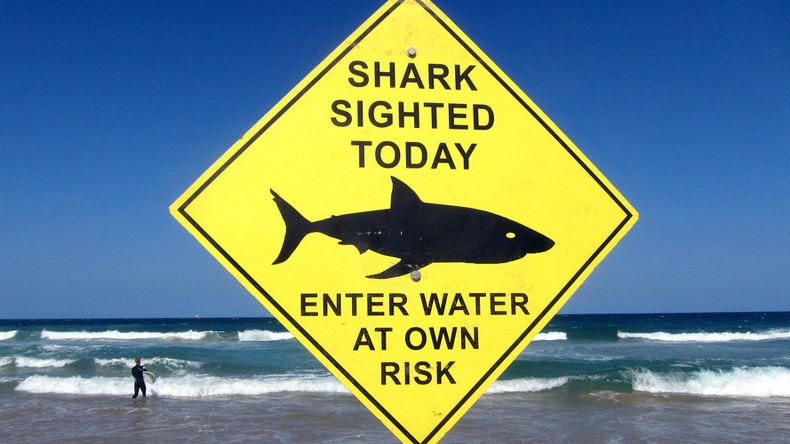 Coastguards in Australia are trialing a new $250,000 shark-spotting drone in a new effort to protect swimmers and surfers from underwater attacks.
The mini-copter – nicknamed the "Little Ripper" – is being billed as the "future of rescue" and may help warn swimmers about nearby hunters of the deep.
Built in the US, the device carries an inflatable raft and GPS tracking device which can be dropped to distressed swimmers caught adrift in open water, the Sydney Morning Herald reports. The drone was unveiled at the Westpac Lifesaver Helicopter base in Sydney.
Equipped with a high-tech camera, the rescue mini-copter will help coastguards monitor the sea for ferocious Great White sharks lurking in popular bathing spots.
Westpac Lifesaver crew members currently rely on a helicopter to survey the coast for any potential shark danger.
If the drone trial goes successfully, the Little Ripper could be rolled out to other rescue stations across Australia.
READ MORE: Shark attacks reach record high in 2015

Last year saw a record 98 unprovoked shark attacks occur worldwide, according to the latest figures from the International Shark Attack File based at the University of Florida. While the vast majority of the attacks happened off the US coast, 18 people were targeted by the razor-toothed fish in Australian waters.