Bum note? German makes instruments with naked lady designs (PHOTOS, VIDEO)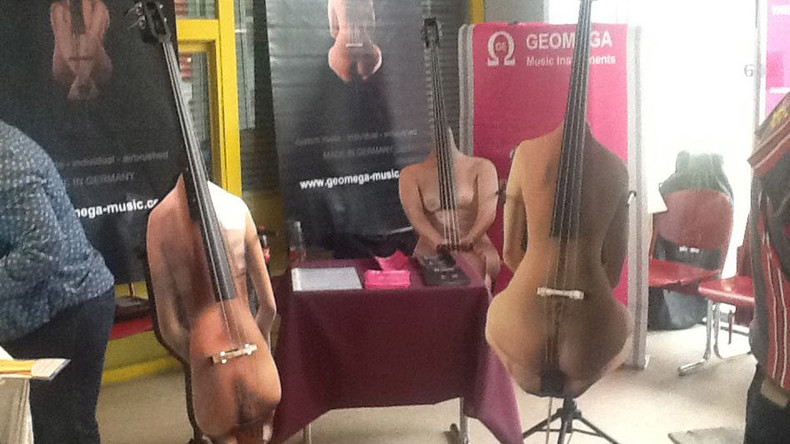 Some say that a woman's body is like a musical instrument – it needs to be learned, loved and finely played. One German artisan has embodied the idea by customizing instruments to make them look like naked ladies.
Although the 52-year-old Manfred Gernert from Würzburg, Germany, says he is open to any designs, he's focused on the female form as no one has placed an order for a male body so far.
The artisan creates hand-made instruments like double basses with frames made of a synthetic material that can be air-brushed.
"The customer can submit photos of the backs of their wives or girlfriends to me, the instruments are then customized," Gernert explained in an interview with newspaper Albendzeitung.
Musicians who've used the instruments came back with positive feedback on the sound.
"I was just a little skeptical, but I must say, the instruments sound really good," said Carsten 'Cheevy' Schiewack of Berlin Hardcore Troubadours.
Others, however, were less convinced by the idea.
"For me, that would be more for private use in the bedroom," confessed Robert Teigeler, double bassist with the Berlin Country Band Hard Travelin'.
READ MORE: Take that, Einstein! 'Ok Go' film mesmerizing zero gravity music video in Russia