Pardon mademoiselle, that's not a toilet - that's a photobooth
Published time: 22 Feb, 2016 17:42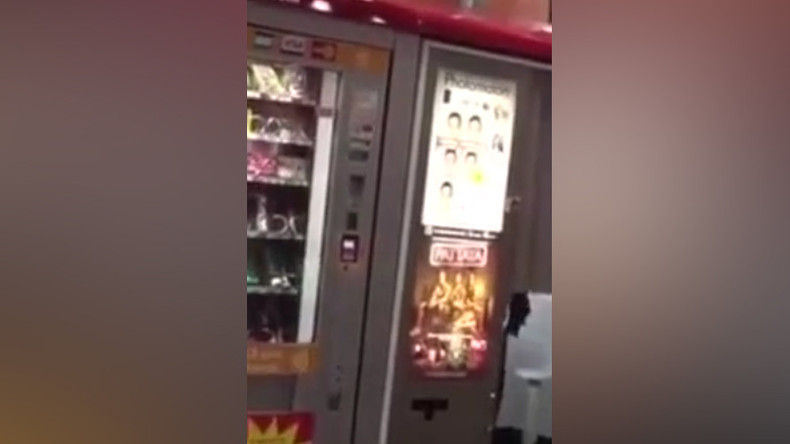 When you've got to go, you've got to go, but why this woman used a photobooth in a French train station is a mystery.
In shocking footage filmed at Gare de Lyon in Paris, a woman sits in the booth and, instead of flashing a smile, just plain flashed.
The video, posted on Liveleak by 'plokiju', shows the woman sitting behind the curtain, which fails to hide her bottom half.
We won't go into too much detail, just in case you are eating while reading this, but after doing her business, she's seen casually blending back into the sea of commuters.
Sadly, not all French female photobooth users are as charming and innocent as Amelie.