Epic dad #FAIL: Family snow games go horribly wrong (VIDEO)
Published time: 13 Feb, 2016 13:43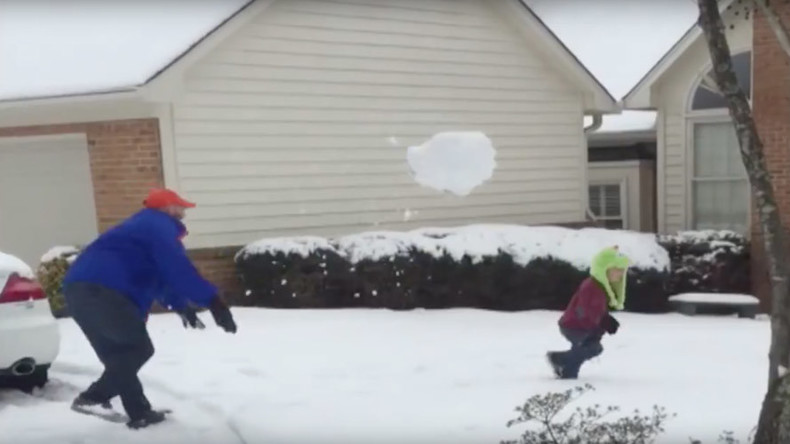 While we don't normally condone laughing at a crying child, it's hard to resist while watching one dad take playing in the snow a little too far.
It starts off so innocently. A family playing in their snowy garden, with mom recording the precious memories on video.
Things then take a controversial, yet hilarious turn when the dad hoists a giant, rolled snowball above his head and launches at it his small child as they run away, knocking them face-first into the snow.
Both parents are heard laughing on the video, but when they hear the kid crying, dad runs to check on them.
At least the dad can take comfort knowing he's not the only one who took things too far.
This dad dropped a snow bomb right on his child's head at very close range. Ouch.
Humans have been capturing snowball fights for centuries, starting with this 120-year-old short by Louis Lumière called "Bataille de Boules de Neige", released in 1896.
The best modern movie snowball fight is arguably the one from the 2003 film "Elf".