Panda dog: Singapore dyeing service called 'cute' and 'cruel'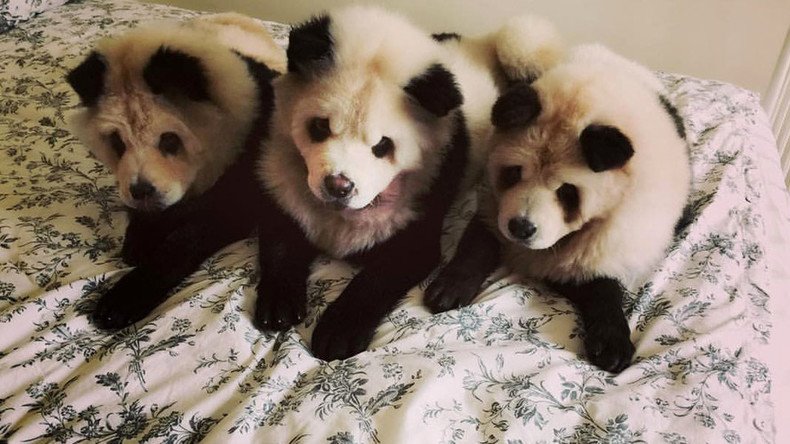 One Singapore dog owner's plan to make a bit of kibble from dyeing her white chow chows with black panda patches and selling chances to take a selfie with them has backfired.
Meng Jiang faces criticism from animal rights groups who say the dye is a danger to her doggies.
For an undisclosed fee, you too can take your photo with the "Panda Chow Chows", either in studio or on location.
Check out my new business venture: http://www.pandachowchows.comInstagram: https://www.instagram.com/pandachowchows/FB: https://www.facebook.com/pandachowchows/?ref=hl

Posted by Meng Jiang on Friday, January 29, 2016
The whole scheme was announced by Jiang's husband, a Goldman Sachs trader who gives seminars on "Trading the Truth!".
The Animal Concerns Research and Education Society launched a petition to ban the practice they can present to the city-state's parliament.
In the meantime, the dogs are enjoying some celebrity, seen here being mobbed on the streets of Singapore.
You can share this story on social media: