Gold rush: Entire Siberian town to be relocated to make way for gold mine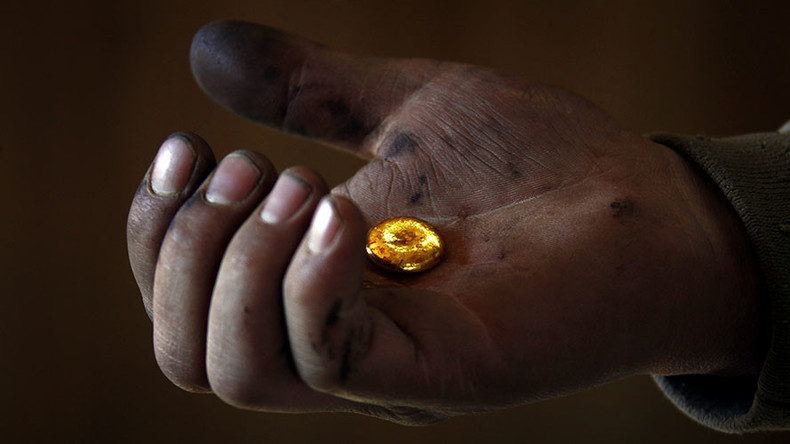 Over 500 people are preparing for a big move as authorities plan to relocate an entire Siberian town in order to start mining in its place after a gold deposit was found there.
The deposit was discovered in 2014, but mining companies couldn't get to the coveted money-making honeypot as it lies directly under the small town of Partizansk, in Russia's Krasnoyarsk region.
"In order to be able to mine gold here, we need to move the town," a spokesperson for the region's administration told Russian media.
The townspeople of Partizansk took to the streets to protest in spring 2014 when the authorities made an attempt to start gold digging right in the middle of the streets. This prompted research into the possibility of relocation.
Once an estimated cost for relocation was established, the administration was quick to announce they didn't have enough money to foot the bill – however the mining company that had started work in the area said it would pay the necessary 448 million rubles (just over US$5.7 million) out of its own funds.
You can share this story on social media: