Turkey tossing: Animal rights protesters fail to halt 'unnatural' Spanish custom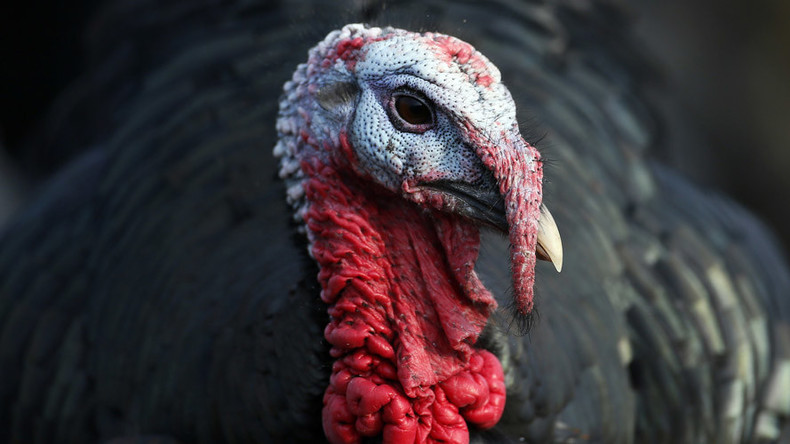 Animal rights protesters in Spain have failed in a last ditch attempt to save a live turkey from being thrown from the top of a 60ft church tower – an "unnatural" and "unjustified" custom in the Jaen region of Andalusia.
The bizarre tradition is part of an annual festival in honor of Saint Blaise – the patron saint of wool traders and throat illnesses – who was made a Catholic martyr following his beheading by the Romans.
A Spanish judge has permitted the 'turkey tossing', reasoning that the animal "does not suffer any damage", reported Andalucesdiario.
Animal rights party PACMA garnered more than 51,000 signatures in a petition to stop the practice. The group argued the tradition, started in the 19th century, led to "animal suffering and unwarranted and unnatural damage". But the courts have disagreed – a decision PACMA says belittles the Animal Protection Act of Andalusia.
According to local folklore, 'turkey tossing' first originated from a 'fowl' dispute between two neighbors in the town of Cazalilla. To solve the argument, the neighbors elected to throw the bird from the local church of St Mary Magdalene. Whoever caught the turkey was allowed to keep it (which probably made sense a couple of hundred years ago...).
The event is included in the town's February 3 festival and sees the turkey's legs tied together before it is dropped from the high tower.
Usually the terrified animal will flap safely to the ground where a waiting spectator can nab it – thus giving them good luck, apparently. But sometimes, well, let's just say things don't go as smoothly.
Spain has a long history of animal rights abuses. Aside from the infamous ritual of goading bulls and slaying them before a large audience, there is the Basque tradition of beheading geese.
READ MORE: Matador fights bull while clutching 5-month old daughter, internet vents fury
Antzar Eguna, the Day of the Geese, is held in the coastal town of Lekeitio. The dead birds are suspended over the port by a rope and participants must grab one before lobbing its head off. The quickest to do this wins.
Advocates of maintaining the tradition argue that using dead geese – unlike in the event's previous years – makes it less cruel.
You can share this story on social media: