15yo arrested for ISIS propaganda after jail release over plotting Austrian rail station attack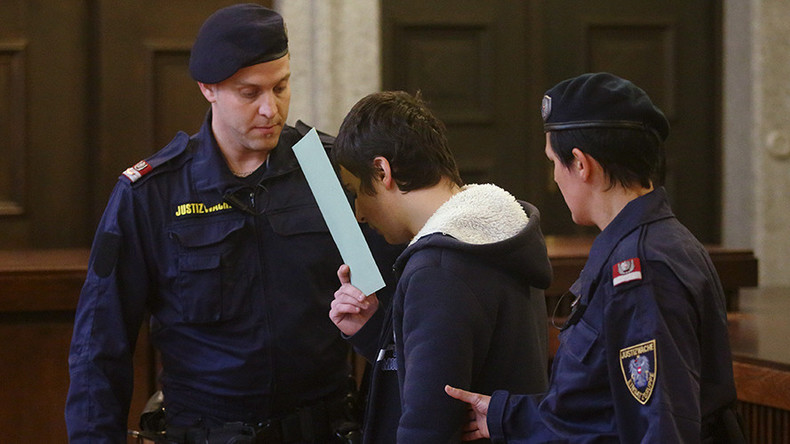 A 15-year-old Islamic State supporter who planned to blow up a Vienna railway station last year has appeared in an Austrian court once again, just months after being released from jail. The teen is now charged with distributing Islamic State propaganda.
The teenager – identified as Mertkan G in local media – was released from jail in June, after serving part of a two-year conditional sentence for supporting Islamic State (IS, formerly ISIS/ISIL) and researching how to make a bomb on the internet. He was ordered to undergo psychotherapy while on probation.
However, he has now found himself in police custody once again, arrested early Wednesday morning in his mother's apartment. He was found to be in possession of IS propaganda and is currently being held in St Pölten, Lower Austria, the Local reported.
The youth first became known to authorities last year, after his mother alerted police to say that her son was becoming increasingly radicalized.
During a search, authorities found data in the teen's PlayStation console which included several bomb-building plans, Michaela Obenaus, a spokeswoman for prosecutors in St Pölten, said at the time. She added that police found "countless" IS propaganda photos and videos of beheadings, torture and mass executions on his laptop.
He later confessed that he was learning how to build a bomb and plotting attacks in crowded places, including Vienna's Westbahnhof railway station. Unconfirmed reports at the time said that IS had recruited him over the internet and offered to pay him US$35,000 if he managed to carry out the attack.
Mertkan G came to Austria in 2007 as an asylum seeker, and is reportedly from a Turkish family.
In an effort to tackle extremism in the country, Austria opened a 'de-radicalization' center in December 2014. The hotline received 115 calls in its first 50 days of operation, 28 of which were directly related to extremist activity.
You can share this story on social media: