Italian town wants to deny school lunches & playground space to children of tax dodgers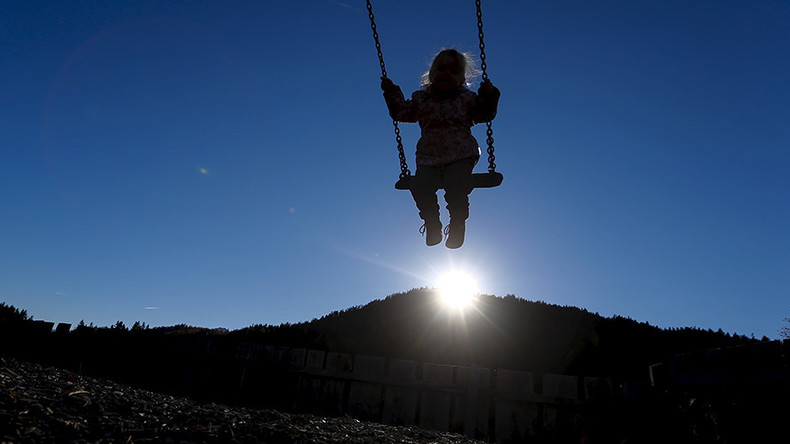 A new initiative by an Italian mayor would deny the children of tax-dodgers school lunches and forced them off of children's playgrounds. The proposal has caused a stir in the local community and the media amid charges of racism.
This is but the latest in a series of tactics by the mayor of San Germano Vercellese, Michela Rosetta, who wants to crackdown on tax-dodging. Other measures will include no more free garbage bags and cancelling garbage disposal.
The village of about 1,800 inhabitants located in central Italy has a tax deficit of €100,000, according to La Stampa.
Analysts see the mayor's move as a more nuanced strategy to target individuals, who are much harder to catch.
"Taxes are used to finance services, and those who don't pay, don't have the right to use them," the mayor was cited as saying.
The local government has already compiled a list of tax-dodgers, who have already been made aware of their predicament in a warning letter, according to the Italian newspaper. There are 180 names in total, amounting to 10 percent of the village's population.
"We have mediated with many families in difficulty, deferring the payments," councilor Giorgio Carando said, adding that those who neglect to pay will not have access to public services. "We don't want to impose bans, but we want to teach respect for public affairs," he added.
One problem with this measure is, of course, enforcing the rules. It's one thing to call out a tax-dodger, but explaining to children why their plate is empty is quite another.
However, the greater concern is the impact the new measures will have on racial relations. "Among the families whose access to the playground has been suspended, there are many of Moroccan origin," Aity Ahmed, president of the Muslim cultural organization, Al Aman, said.
"It isn't right to make the children take on the responsibilities of the parents – now they know they are not welcome."
To this end, the president has promised peaceful protests if Rosetta's proposal materializes. Ahmed has also requested a meeting with the mayor to discuss details. "Many of us are Italian citizens, and our children too, but this isn't the first time the mayor has discriminated against foreigners," he explained.
The mayor said she would be happy to discuss particulars. "My door is always open… But I don't accept the talk of discrimination or racism; I only discriminate against those who don't pay."
Italy is in the process of cracking down on large companies and multinationals at the moment and has huge, endemic economic problems. According to a report released by the European Commission last year, the country lost out on a third of its tax revenues in 2013 because of tax cheats, which amounted to a net loss to the government coffers of €47.5 billion. The only countries behind Italy were Lithuania, Romania and Slovakia.
You can share this story on social media: