Italian embassy feared hit by rocket as blast heard in Kabul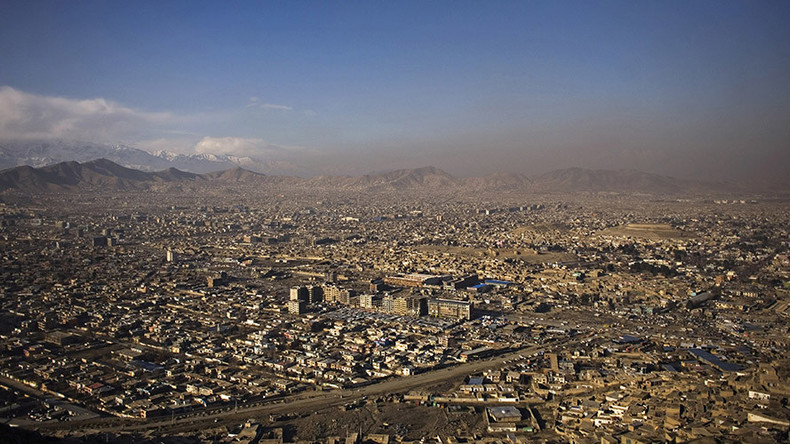 A powerful blast has shaken Kabul, witnesses told Reuters, with local TOLONews saying a rocket landed on the territory of Italy's embassy.
A blaze has broken out inside of the compound, TOLONews reports. Officials told the news outlet that at least one person - a security guard - has been injured.
However, according to Reuters, the rocket struck near the embassy, and not inside the compound.
At least two guards, who are Afghani nationals, were injured as a result of the attack, the Italian Ansa news agency reported, citing its diplomatic sources. The condition of both is said to be stable.
No one has yet claimed responsibility for the attack, which comes just a day before a meeting of Afghan and international authorities on possible peace talks with the Taliban.
The blast is the latest in a series of suicide attacks that have taken place in Kabul this month.
The Taliban, whose insurgency escalated when foreign troops ended their operations in the region, have claimed responsibility for a number of attacks targeting sites in and around Kabul, including a French restaurant, a police checkpoint, and the Indian consulate, among others. However, most of those killed and injured have been Afghan civilians.
Last week, representatives from Pakistan, the USA, China and Afghanistan took part in talks in Islamabad to discuss plans for peace talks with Taliban. The meeting is to be resumed on Monday.
The Taliban did not take part in the talks last week and has yet to agree to sit down at the negotiating table.
You can share this story on social media: