Over dozen tourists feared dead in Japan ski resort bus crash – reports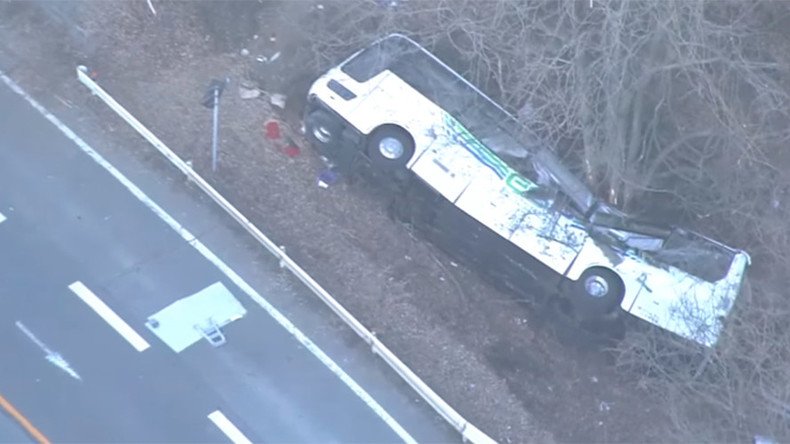 At least 14 people have reportedly been killed after a bus driving tourists to a ski resort in central Japanese Nagano prefecture veered off a road. About 40 passengers were aboard the bus.
Over 25 passengers have been hospitalized with injuries, 19 of whom remain in serious condition, Bloomberg reported.
The bus crossed into the oncoming lane and plunged off the road near the town of Karuizawa, some 120 kilometers northwest of Tokyo, according to Kyodo News agency.
The vehicle was heading from the Gunma prefecture to ski resorts in Nagano. According to a local fire department official cited by Bloomberg, the bus originally left Tokyo's Harajuku district on Thursday night.
The cause of the crash was not immediately clear. Police said that there was no ice on the road at the time of the accident, Kyodo News reported.
The tourists on board were traveling as part of a Tokyo travel agency's ski tour package, according to the Japan Times.
DETAILS TO FOLLOW
You can share this story on social media: