Breaking bad: Resourceful Russian dismantles & sells airfield runway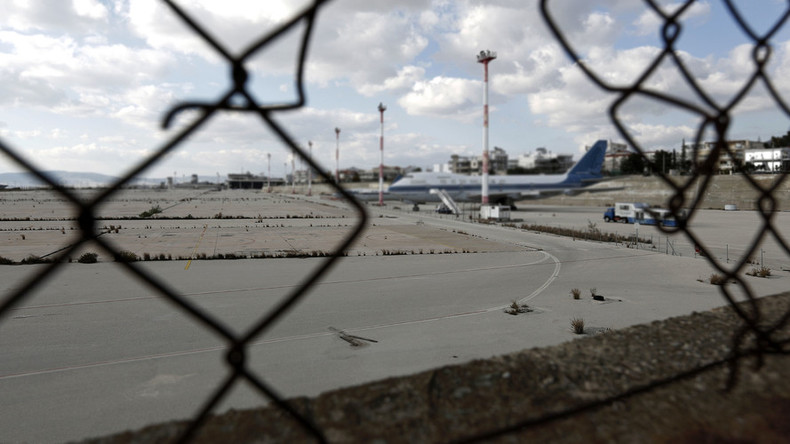 It seems some Russians can sell anything they lay their hands on. One enterprising man from the northwestern city of Murmansk has even managed to break up part of a military airfield runway – with the intention of selling it off piece by piece.
The man - in his 30s from the town of Safonovo in Murmansk region - apparently had big plans for the military facility, which has been inactive since the 2000s, local police told newspaper Rossiyskaya Gazeta.
READ MORE: 'You touched my nurse': Russian doctor hits & kills patient in hospital (VIDEO)
After hatching the plot to disassemble and sell the runway, the man was very quick to find a buyer for the concrete plates – a local businessman.
All in all, the enterprising pair stole about 100 plates from the airfield.
The incident caught the attention of local police, who after a thorough investigation managed to find only one third of the stolen amount in a nearby port.
If investigators can now prove the 'criminal intent' of the businessman, he will be taken to court. As for the adventurous Safonovo resident, he has been prohibited from leaving town while the probe is ongoing.
Stealing runway plates is something of a novelty, even among those who like to snatch anything within their reach. Petty criminals of this sort often prefer to target railways, where they can steal everything that can be put to use – rails, sleepers, turnouts and even light signals.
Monuments are also something that for Russians are not only to be admired from afar and photographed - some resourceful citizens see them as treasure to be sold on the black market, although also mostly in pieces.
You can share this story on social media: