Who's a clever girl? Canine conquers dog 'proof' container (VIDEO)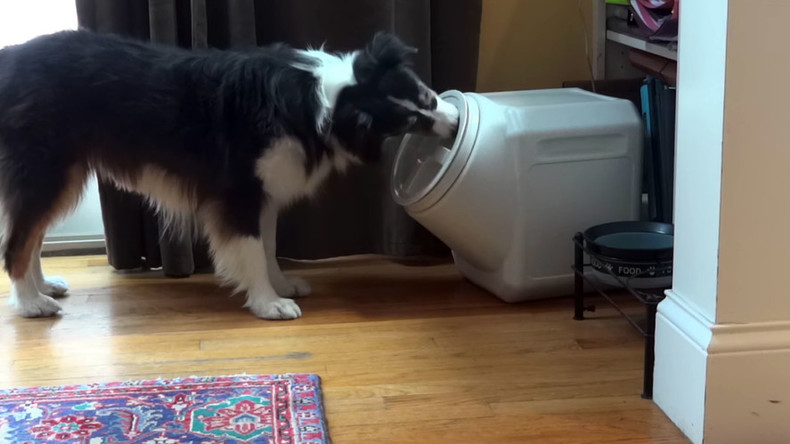 We all know dogs are loyal, but an Australian Shepherd from the US state of Massachusetts proves they can be clever too.
Gil Jacobs from Vineyard Haven, Massachusetts felt the need to lock away the kibble from his dog, appropriately named Meme.
He also set up a secret camera to record his best friend, just in case she figured out how to crack the safe.
The collie, generally regarded as the cleverest of all dog breeds, was caught 'red-pawed', twisting the container's lid and removing it with her teeth.
While getting stuck in a toilet...
...and growling at their reflections in a mirror...
...suggests dogs aren't the smartest species on the planet, there's plenty of evidence that they have their moments.
Like this Jack Russell playing catch by himself.
Or this cheeky pooch having a drink.
Some dogs can even 'talk', but this guy seems a little gullible.
You can share this story on social media: