Man-driven cars half-banned in New Delhi because of too much smog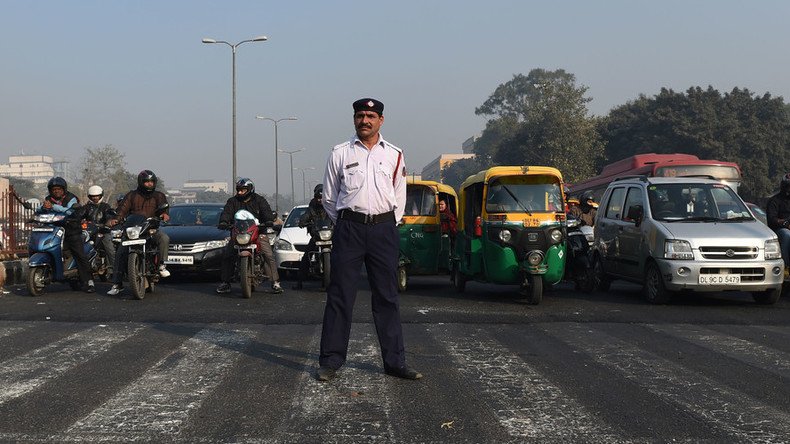 As of January 1, only men with odd numbered plates will be allowed to drive private cars in New Delhi, while those with even numbers will have to wait till Saturday. Authorities have imposed the odd/even regime to reduce choking air pollution.
New Delhi, which is home to over 11 million people, is considered to be one of the world's worst polluted cities. It hopes to reduce the number of cars in the streets by at least one million with the experiment, which is to last a fortnight. Violators will be fined 2,000 rupees ($30).
"I would have expected to catch at least dozens in the first half an hour, but surprisingly most people are obeying," Ankit Kumar, a traffic policeman, told AFP Friday.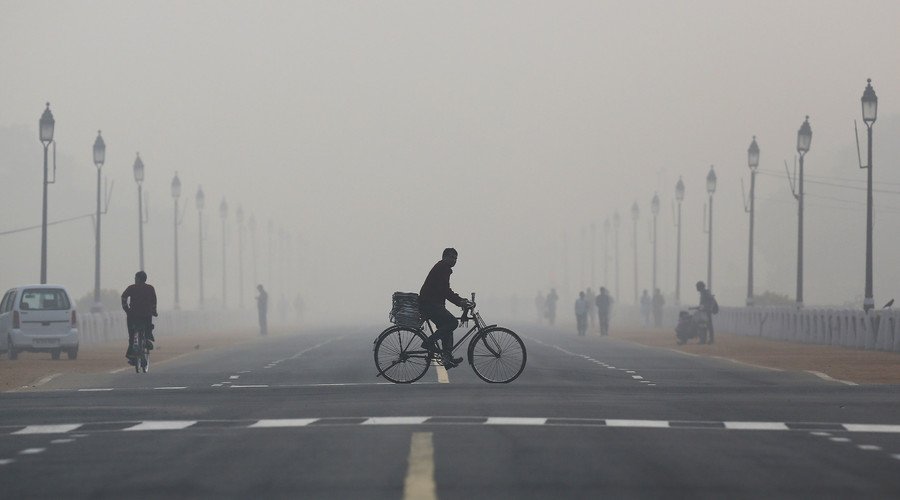 The adoption of the new measures was prompted by the city's terrible air pollution, with levels of small particles (so called PM-2.5 particles with a diameter of 2.5 micrometers or less) reaching 264 micrograms per cubic meter. The World Health Organization (WHO) considers 25 micrograms the maximum amount that can be considered safe.
"Delhi has done it! Reports so far v encouraging. Delhiites! U give me hope that U are capable of achieving big challenges," tweeted the city's Chief Minister, Arvind Kejriwal.
Delhi has done it! Reports so far v encouraging. Delhiites! U give me hope that U are capable of achieving big challenges

— Arvind Kejriwal (@ArvindKejriwal) January 1, 2016
Delhi authorities say the restrictions may be introduced on a more regular basis if they prove to be effective. Many local residents are ready to abide by the new rules.
"We are ready to travel in public transportation as long as there aren't any hassles," Pallavi Agarwal, a 37-year-old doctor, told AFP.
"Pollution is a real health concern and we have to do something," he added.
Still, most Delhiites remain skeptical. One of the reasons is that the measures contain a lot of exceptions – motorcyclists, for instance, are exempted, while they are said to produce up to 31 percent of the air pollution. One more exception is female drivers, who can use their cars without restrictions.
"Just wait for Monday, people are going to be back to their old habits. Delhiites are too used to their cars," local resident Kirti Lal said.
Moreover, the Indian capital's underground system has only six lines and does not cover the whole city.
New Delhi is the worst polluted city in the world, according to the World health Organization (WHO). There are about 9 million registered vehicles in the city, many of which run on highly-polluting diesel.
You can share this story on social media: