Beauty, eh? Beer Store monopoly ends today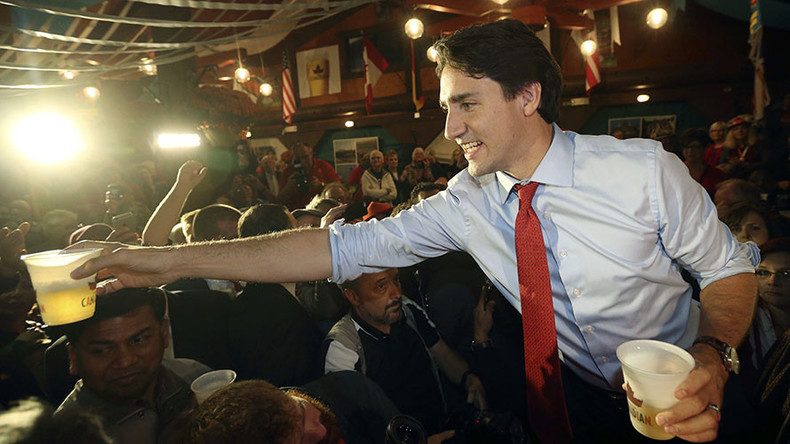 Canadians in the province of Ontario finally are now able to buy a six-pack of their favorite strange brew in a local supermarket in a move that one local newspaper calls "the most significant change to booze retailing here in generations."
Today's symbolic sales will kick off a wave of partial de-monopolization of the non-profit, foreign-owned Beer Store chain. What originally started as a cooperative of Ontario brewers in 1927 is now owned by multinational 'hosers' like Anheuser-Busch InBev, Molson Coors, and Sapporo.
After an investigative report in the Toronto Star earlier this year, pressure was put on the government to change the decades-old law.
Ontario's Premier Kathleen Wynne bought the first six-pack at a Toronto supermarket Tuesday morning.
A few dozen stores will start sales in the first wave, followed by 150 locations by May 2017. The new law allows for a maximum of 450 stores throughout the province and one-fifth of the shelf space is reserved for local craft and artisanal beers.
Local breweries have been benefiting from a loophole in the old law which allowed sales if the beer was brewed on-site at the point of purchase.
Canadians are famous for their love of beer, immortalized in the 1983 film Strange Brew.
Now Bob and Doug can try their free beer trick in a variety of stores across the Great White North.
The Beer Store will continue its monopoly on 24 packs of beer, although some of the government liquor stores (LCBO) will sell 12 packs.
Earlier this week, Premier Wynne said she supported marijuana sales at LCBO stores if and when the Canadian government legalizes it.
So, in Ontario, Loblaws is selling beer, and LCBO wants to sell weed.

— Kirk Cox (@coxkirk) December 14, 2015
"It makes sense to me that the liquor distribution mechanism that we have in place is very well-suited to putting in place the social responsibility aspects that would need to be in place," she said Monday.
New Prime Minister Justin Trudeau included marijuana legalization in mandate letters to his ministers.
You can share this story on social media: