Aussie school suffers severe chickenpox epidemic after tolerating anti-vaxx parents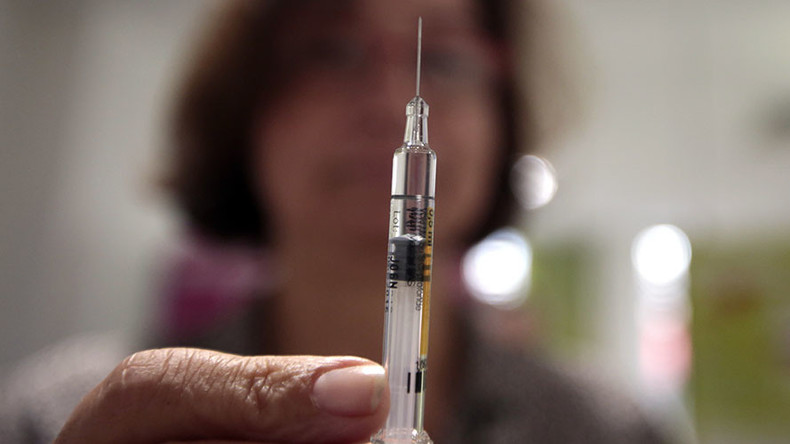 A school in Melbourne that urged authorities to "respect the rights" of anti-vaccination parents has had at least 80 kids hit by chickenpox. As though that wasn't enough, one of the mums decided to throw a "pox party," inviting healthy kids to visit her ill children.
Dozens of kids, about 25 percent of all students of the Brunswick North West Primary School, fell ill in the space of a fortnight.
A total of 73.2 percent of students at the school were vaccinated, compared with about 92 percent across the country, according to a school newsletter sent out in May.
Read more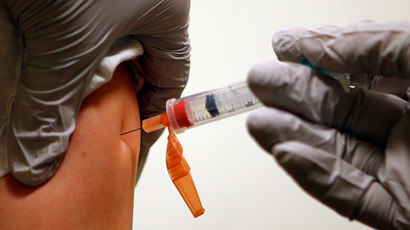 Meanwhile, in its December newsletter, the school authorities wrote: "Staff respect the rights of every family to make choices about immunization and we will definitely not exclude children who are not fully immunized from our service."
"We expect all community members to act respectfully and with tolerance when interacting with other parents and carers who may have a differing opinion to their own. This includes an opposing understanding about child immunization."
It comes as a Brisbane mother, Hollie Singleton, canceled a so-called "pox party," to which she invited healthy kids to play with her two ill children.
The mother's move has been called "appalling behavior" by Queensland chief health officer Jeannette Young, while Queensland Premier Annastacia Palaszczuk branded the gathering "alarming."
The president of the Australian Medical Association Chris Zappala also echoed the concerns.
"It is a worrying new trend. There is risk attached to these infections and [the chance of being infected at a party] is completely unavoidable. This is really the absolute opposite of what we want to see – we can do better," he said.
Singleton didn't cancel the event due to the backlash, though, but "because the child actually, children, were no longer contagious for a relatively mild disease that only goes seven days," she told the Sunrise media outlet.
READ MORE: Anti-vaccine parents to stop receiving childcare benefits
The Australian government has recently passed a new "No Jab, No Play" law that is set to come into effect on January 1.
It implies that all kids enrolling in pre-schools or nurseries have to be immunized to be accepted, or to have exemption. This rule, however, doesn't work in primary and secondary schools.
Victoria's Department of Education emphasized to The Mail Online that the kids health was their "top priority," they are "aware" of the outbreak, and are "working with the school and the Department of Health and Human Services to manage this."