Car-ful Now: Driver escapes steel beam through windscreen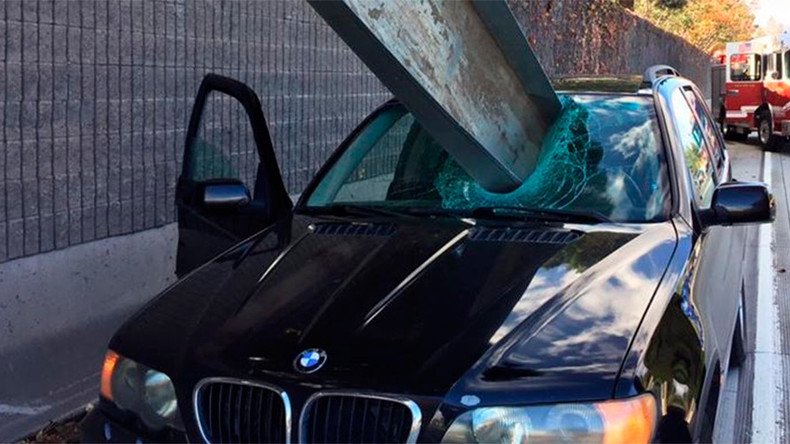 A Californian man has had a lucky escape after a steel beam smashed through his windscreen while driving on the motorway.
San Jose Fire Department posted the image to its Facebook page showing how the large beam fell just to the the driver's right hand side. He escaped with only a scratch on his arm.
Local station KTVU reported that the incident occurred when the object fell off a truck in front of the BMW, bounced along the road and then through the car's windshield.
He's not the only motorist who has recently had a lucky escape though.
In the Czech Republic, a train smashed through a truck at a rail crossing in Frydek Mistek this week leaving the truck driver with only minor injuries. None of train passengers were injured in the incident.
In 2012, a four-year-old child was mere feet away from death after falling from a car at a busy intersection in Wenzhou city in China's southeastern Zhejiang province. The child's father jumped from his moving car to rescue his daughter.
In the same year, a Manchester based company was fined £12,000 ($18,200) after a reversing truck almost killed a customer who was standing at its warehouse. The man suffered bruising and had to take leave from work for several weeks following the incident.
Security cameras in Turkey recorded a one-year-old toddler who also had a close encounter with death in 2010 after he crawled onto a busy highway in the southern town of Antalya. A passing motorist stopped and brought the child to safety before police reunited the boy with his mother.
You can share this story on social media: