Imperial invasion: Giant Star Wars storm troopers mural painted on Moscow streets (VIDEO)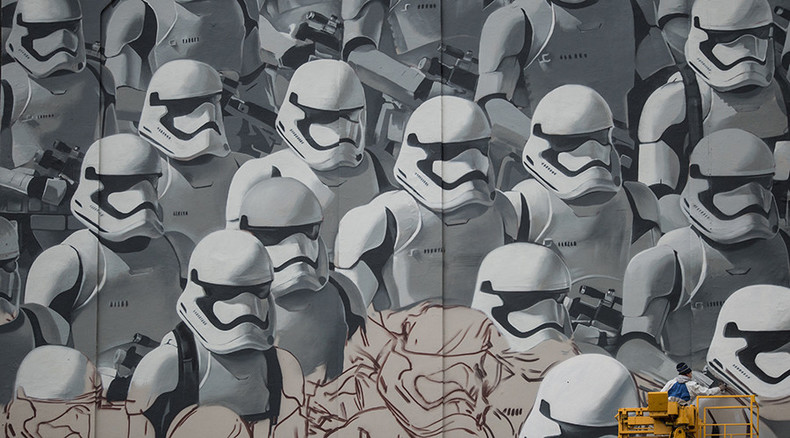 Huge storm troopers are now adorning a wall in central Moscow, sprayed on by one artist who spent more than a week to create a small army of elite Galactic Empire warriors. It comes ahead of the long-awaited Moscow premiere of "Star Wars: The Force Awakens," set to take place December 17.
"I was inspired by the release of the new Star Wars film. I have been painting them for over a week, and spent a lot of paint – and energy," the creator of the mural, artist Artur Kashak, told RT.
The hype over the film's release has swept the world: among the latest happy moments for the saga's fans, Google introduced a tool that allows users to translate texts from their language to the fictional language of Aurebesh.
Russia joined the celebration, too: for example, a factory in the Ural Mountains now offers a special edition of their motorcycle, and last week, Darth Vader could be seen on Moscow's streets playing the Star Wars theme on a traditional Russian balalaika, gathering over 100,000 views on YouTube.
In September, Darth Vader and a gang of Star Wars storm troopers gatecrashed a concert at the Moscow Conservatory, with the Imperial March played in their presence.