F1's Ecclestone on FIFA scandal: Corruption is tax football had to pay (RT EXCLUSIVE)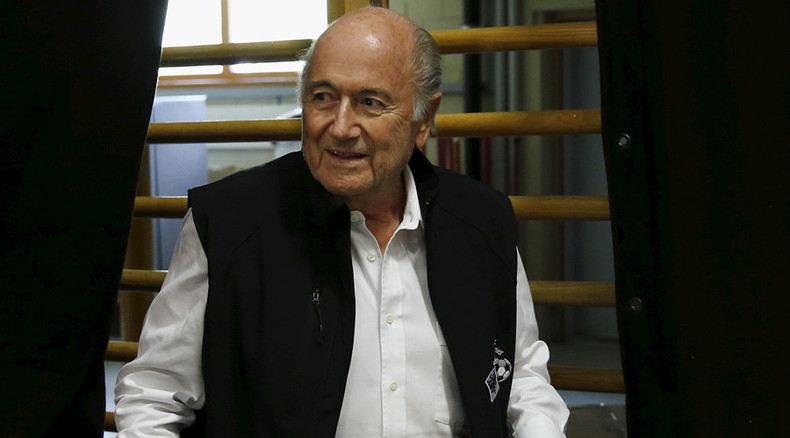 Formula 1 chief executive Bernie Ecclestone decried criminal proceeding against FIFA head, Sepp Blatter, in an interview with RT's SophieCo program, saying that corruption was the price football had to pay for becoming the most popular sport on the planet.
"I don't think he (Blatter) should have ever stepped down," Ecclestone told the show's host, Sophie Shevardnadze, during the F1 Russian Grand Prix in Sochi over the weekend.
"I don't think he should have ever been challenged because it's because of him we have a lot of countries around the world that are now playing football," he explained.
As for the corruption allegation faced by Blatter and other high ranked FIFA officials, Ecclestone believes that it's "a tax football had to pay" for its current positions.
"And if these people allegedly have been corrupted to make things happen in their country, it's good," the 84-year-old said.
Blatter, who has headed world football since 1998, announced in June that he would be stepping down amid the massive corruption scandal in FIFA that has shaken the organization.
He is now being investigated by Swiss prosecutors over "unfavorable" TV rights contract and making a "disloyal payment" of nearly $2 million to UEFA president, Michel Platini.
Ecclestone said that he's far from being satisfied with the current situation in his sport to the point where he wants to "tear up the rule book" of Formula 1.
"I think what our biggest problem is that you and I know pretty well who's going to be the World Champion this year. It can't be right. People come to watch racing, to watch anything, and they don't want to know the result before it starts," he said.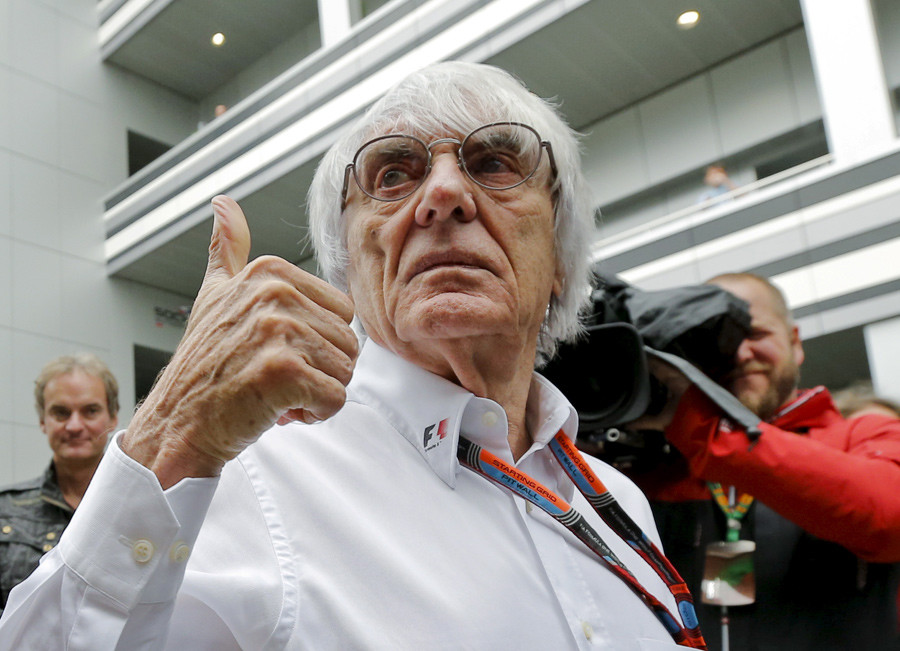 The Formula One Group chief executive praised current world championship leader, Lewis Hamilton of Mercedes, calling the British driver "very talented."
However, he stressed that Hamilton's car "is so much better than anybody else's… so there might be a whole bunch of people down there, that are maybe as good as him, and they never going to be exposed for people to ever know. That's what's wrong."
Ecclestone's other problem with modern Formula 1 is that it became too democratic, with the British businessman saying: "I don't think there's any place for democracy… Anywhere."
"The trouble today in the world is that we haven't got too many real leaders. If you look at all the countries and try to pick somebody - it wouldn't be easy. You've got semi- sort of people who think they would be doing that, but they are not," he stressed.
Ecclestone said that he's happy with Formula 1 staging its second race in two years in Russia, expressing readiness to stage more races outside Europe where the even originated.
"I think Europe is a thing of a past anyway. I think it would be a nice for people from China and even here, to visit, and look how the old times were, you know. It's not going anywhere," he explained.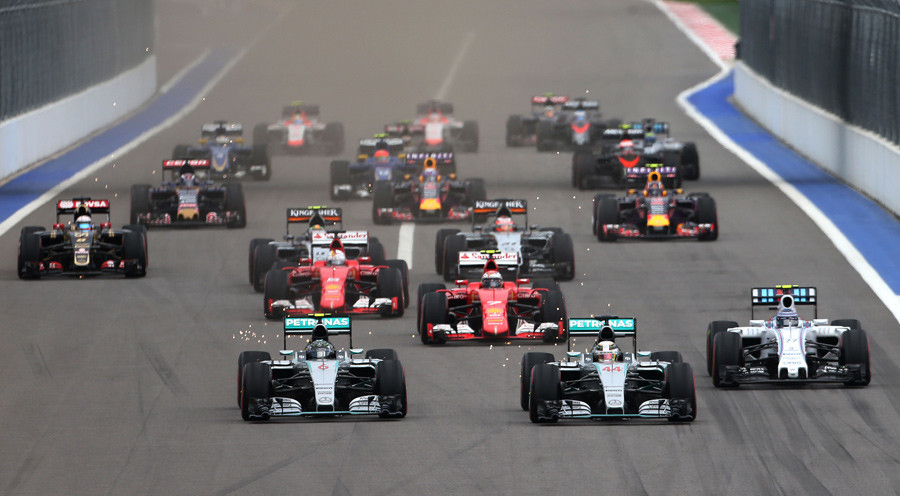 F1 has returned to the US in 2012, with races held every year in Austin, Texas, but Ecclestone says that he's "not very enthusiastic about America."
According to the Formula 1 boss, the Americans' belief that they are "the greatest sort of power in the world" doesn't correspond with reality.
"It's difficult, because, they are a big island, so they are a bit isolated; they are slowly starting to learn what other people in the world do," he explained.