Italian govt lied about hostage rescue, covered up ransom payment – leak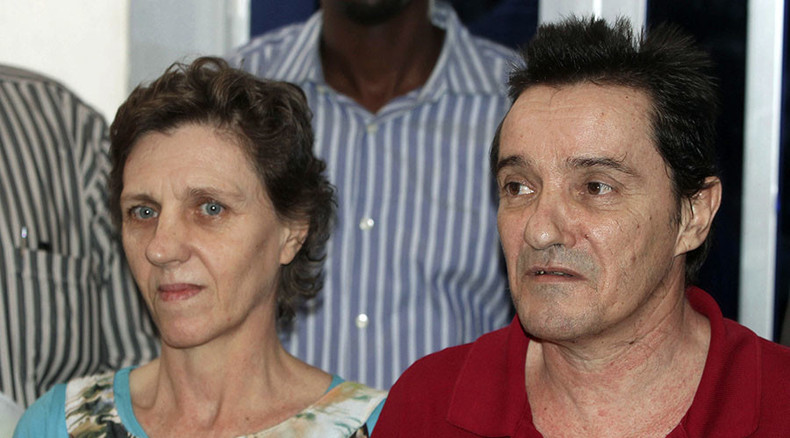 Italy's intelligence service lied about the rescue of hostages by security forces, concealing the fact that Rome paid a ransom of $525,000 for their return, according to a leaked document.
The payment was reportedly made in 2012 for the release of Bruno Pelizzari, an Italian, and South African Debbi Calitz, who were captured by Somali pirates while sailing in the Indian Ocean in 2010.
"To conceal the payment of the ransom, AISE (Agenzia Informazioni e Sicurezza Esterna), SNSA (Somalia's national security agency) and the hostages agreed to inform the media and public that the release of the hostages was the result of a successful rescue operation by the Somali security forces," says the document, which was obtained by Al-Jazeera and shared with The Guardian.
READ MORE: ISIS tries to 'sell' Chinese, Norwegian hostages in online magazine
It specifically states that the hostages were "instructed by the Italian officials not to disclose that a ransom was paid but to rather inform the media that the TFG [transitional federal government] of Somalia rescued them."
The leaked document, dated July 6 and marked "secret," was written by a South African intelligence officer responsible for the Horn of Africa. It is part of a collection of spy cables obtained by Al-Jazeera, which includes papers from intelligence agencies around the world. An Al-Jazeera documentary about the hostage taking was screened for the first time in London on Thursday.
Pelizzari and Calitz were flown by private jet to Rome following their release on June 22, 2012, and were met by Italian officials and a representative of the South African government.
READ MORE: US to allow families of hostages to pay ransom, but govt will not do it
An AFP story at the time stated that the pair were freed in an "overnight joint raid by security forces and the army from 'Al-Qaeda-affiliated' insurgents..."
A spokesman for Italy's foreign ministry told the Guardian that he could not comment on the specific case, but stressed that Italy does not pay ransoms for the release of hostages. To back up that point, he referenced a number of comments made in parliament by various ministers.
This is not the first time that Italy's policy has been questioned. There were rumors in January that Rome paid up to US$15 million for the release of aid workers Greta Ramelli and Vanessa Marzullo, who were being held as hostages by the al-Nusra Front in Syria.