Starch-loaded truck ploughs through playground, crashes into building, covers area in white dust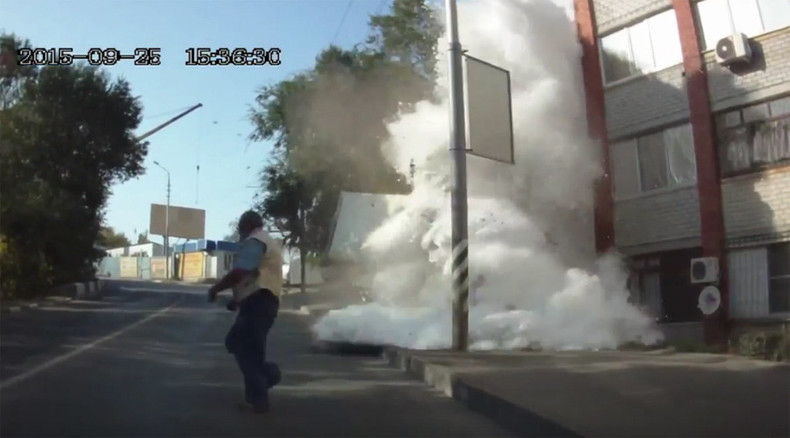 A video of a truck crashing into a residential building at full speed creating a large white cloud in Russia's southern city of Saratov is going viral.
The video was shot by dashcam from a vehicle driving by. A large truck going at full speed, veers off the main road and crashing into a residential building.
Eyewitnesses say they could see smoke coming from the wheels. Police later suggested the truck's breaks were faulty. The lorry was carrying 20 tons of starch, hence the white cloud during the crash.
READ MORE Multiple injuries reported as bus crashes into Queens, NY house
Before hitting the residential building, the truck ploughed through a children's playground and by a lucky coincidence there were no kids playing there.
READ MORE Selfies with the dead? 13yo crash victim in centre of 'sick' social media storm
An employee of the company the truck was heading to said the office was just 200 meters from where the crash happened.
The driver, identified as a 22-year-old Ivan Gaponenko, died on the spot.
You can share this story on social media: