France rejects Google's 'right to be forgotten' appeal, says compliance must be global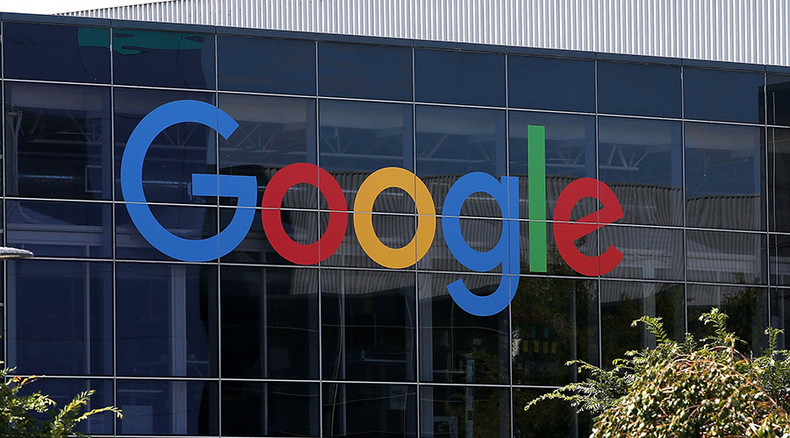 French data privacy regulator, CNIL, has turned down Google's appeal against removing data on a global level from search engine results falling under the 'right to be forgotten' adopted in Europe.
The EU's 'right to be forgotten' (RTBF) allows citizens to demand search engines delete links to pages that appear when searching their name if the information they contain is incorrect, outdated, irrelevant or damaging.
Google established a form where people can request removals after the European Court of Justice ruling in May 2014.
The US tech giant has revived 320,000 RTBF requests since then and fulfilled around 40 percent of them.
However, it has only removed links on Google.fr and other European versions of its sites, leaving the information, which is still available outside the EU, easily obtainable.
READ MORE: Russian anti-monopoly watchdog accuses Google of 'market position' abuses
In June, the French regulator, the Commission Nationale de l'Informatique et des Libertés (CNIL), ordered the US company to delist search results affected by RTBF requests from all its websites, including Google.com.
The following month, Google filed an informal appeal to CNIL President Isabelle Falque-Pierrotin, stating that the ruling didn't comply with the public's right to information, was a form of censorship, and could have "serious chilling effects on the web."

"While the right to be forgotten may now be the law in Europe, it is not the law globally," it stressed.
On Monday, the French regulator officially rejected Google's appeal, finding the company's arguments unconvincing.
"The President of the CNIL rejects Google's informal appeal against the formal notice requesting it to apply delisting on all of the search engine's domain names," the watchdog said.
"Contrary to what Google has stated, this decision does not show any willingness on the part of the CNIL to apply French law extraterritorially. It simply requests full observance of European legislation by non-European players offering their services in Europe," the statement stressed.
READ MORE: India investigates Google over search results rigging
Google must immediately comply with the decision and start removing RTBF information concerning French citizens from all of its websites, a CNIL spokesman said, as cited by Reuters.
If the company refuses, the regulator has promised to come up with a set of sanctions within the next two month. They could include fines amounting up to 150,000 euros ($169,000), and 300,000 euros for repeat offences.
French law provides Google with no avenue to legally appeal the watchdog's decision at this stage.
However, it will later be able to challenge the fines, if imposed, with the Supreme Court for Administrative Justice, or the Council of the State.
In reaction to the decision, Google stressed that it had been working hard to implement the right to be forgotten ruling "thoughtfully and comprehensively in Europe," and plans to continue its efforts to do so.
"But as a matter of principle, we respectfully disagree with the idea that a single national Data Protection Authority should determine which webpages people in other countries can access via search engines," the company spokesman said.