Opposition rallies in Moscow for 'rotation of power' in Navalny-led protest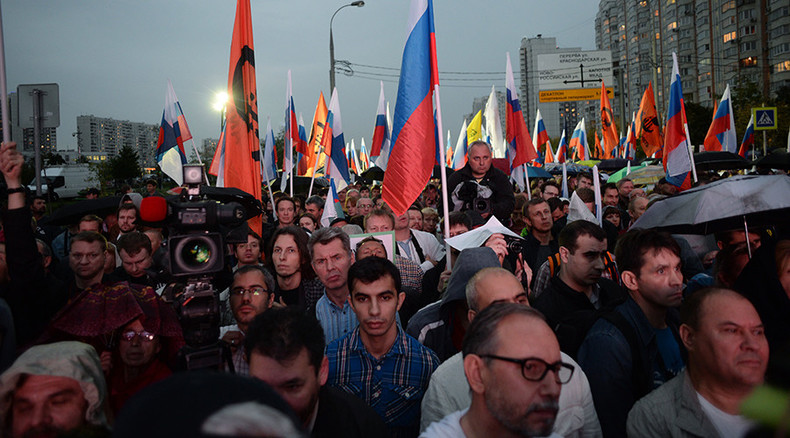 Several thousand people have rallied in southern Moscow calling for "fair elections" and the "rotation of power" in a protest organized and headed by opposition figure Aleksey Navalny.
The rally was held in the southern Moscow district of Maryino, with up to 4,000 people taking part at the height of the event, according to police estimates. However, organizers of the rally said that at least 8,000 participated in the event.
The demonstration was held under the slogan "for the rotation of power", with activists from Navalny's 'Progress Party' (as of April deprived of registration), Mikhail Kasyanov's liberal opposition PARNAS party and the 'Solidarity' movement taking part in the rally.
READ MORE: Opposition party led by former PM Kasyanov loses regional polls
Navalny, veteran activist Ilya Yashin, human rights activist Zoya Svetova as well as writer Dmitry Bykov were among those who made speeches on stage.
The rally was planned to include all opposition parties, however leader of the 'Yabloko' opposition party, Sergey Mitrokhin, and lawmaker of the Russian State Duma Dmitry Gudkov refused to take part.