Alzheimer's disease might be transmitted by blood transfusions, surgery, hormone treatment – study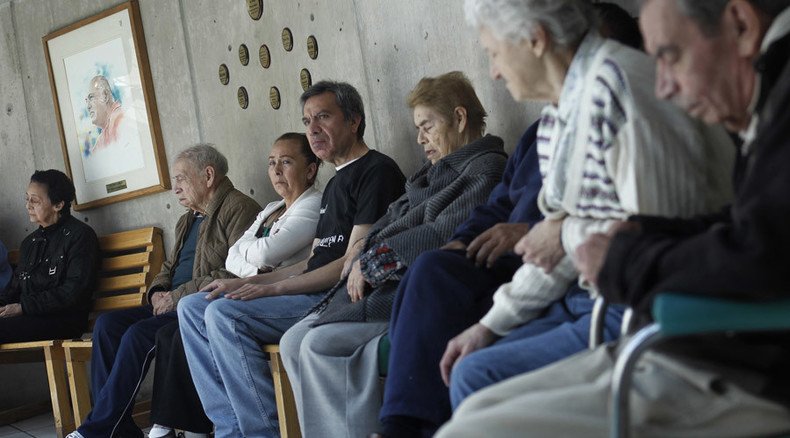 Donated blood and contaminated surgical instruments are now feared to be transmitters of Alzheimer's disease, scientists have said after studying brains during an autopsy of patients who had been treated with human growth hormone extracted from cadavers.
An autopsy of people who had been treated with human growth hormone (HGH) as children has revealed that their brains had a pathology that is vastly associated with Alzheimer's disease, according to scientists at University College London (UCL). Their research casts doubt on previous beliefs and could mean that lethal disease could be transmitted through contaminated human and medical material.
The discovery, outlined in a study published in the journal Nature, was made during research of a different neurological disorder – Creutzfeldt-Jakob disease (CJD). CJD is known to be transmitted via surgery, blood and hormone treatment, and it is now believed that the same could be true for Alzheimer's.
"This is the first evidence of real-world transmission of amyloid pathology," molecular neuroscientist John Hardy said in the press release. "It is potentially concerning."
Human growth hormone, taken from the brains of human cadavers, was used to treat growth disorders in children up until 1985, when the link between HGH and CJD was discovered. But it could be just one of the potential transmitters, along with donated blood and surgical aid.
British researchers have studied the cases of only eight patients – who happened to die from CJD in their middle years, having been treated by HGH hormones in their childhood. Their unusual cases have revealed that six of them could also have suffered from Alzheimer's, despite having no clinical symptoms of the disease, which has a long incubation period.
Creutzfeldt-Jakob disease is an incurable and rare degenerative neurological disorder, sometimes referred to as a human form of mad cow disease. It is transmitted by infectious, defective proteins or prions, but it still is not clear if poorly sterilized surgical instruments can be their carriers. With about one in a million people aged 60+ suffering it, CJD can also be inherited or sporadic, the latter being the most widespread type.
"We have learnt a lot about decontamination from our experience with CJD," neuropathologist Charles Duyckaerts at the Pitié-Salpêtrière Hospital in Paris said. "But this is a wake-up call to the medical community to be particularly vigilant."
Although the scientists "fall short of providing the final proof" of Alzheimer's disease being transmitted by medical means, they clarify that there is no ground for fears that it could be infectious, triggered by a mere person-to-person contact.
An independent replication of the research is planned to take place in France, according to Duyckaerts. The possible confirmation of a newly discovered means of Alzheimer's transmission would demonstrate the necessity of major changes in surgical practice and funding of public health services.
You can share this story on social media: