Hi-tech Russia Arms Expo 2015 kicks off in Urals (PHOTO,VIDEO)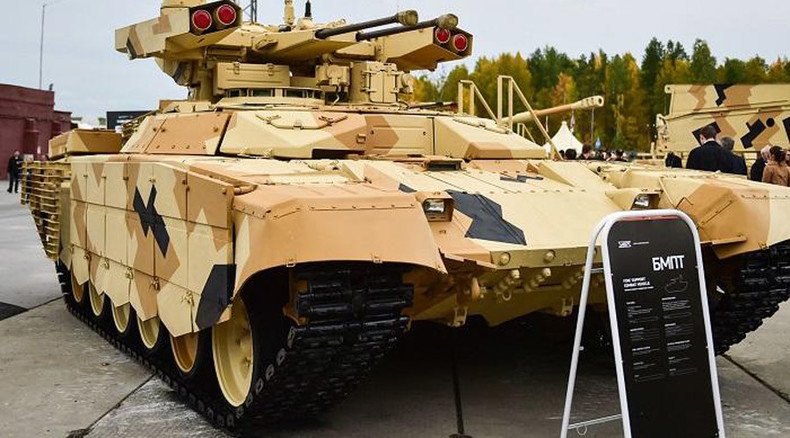 The 10th Russia Arms Expo (RAE) has kicked off in the Urals, with Russia demonstrating its latest military equipment in action. The annual exhibition will last until September 12 and feature over 150 companies and representatives from 65 countries.
RAE 2015, which is taking place in Nizhny Tagil, is the most ambitious of all the RAE exhibitions in terms of demonstrating the latest defense innovations, with 160 exhibitors participating, according to the organizers. A record 23 delegations and representatives from 65 countries are expected to attend the event.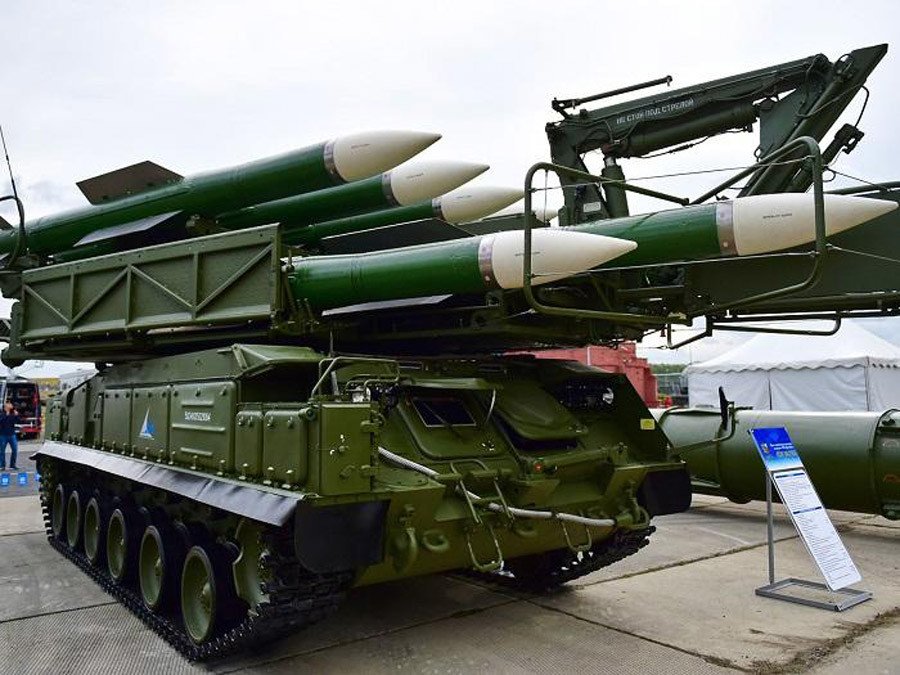 Russia is showcasing its latest military hardware and technology, including state-of the art T-14 and T-15 tanks based on the Armata Universal Combat Platform, which will be seen in action on the expo's military range.
READ MORE: Armata T-14: 10 things we know about Russia's state-of-the-art tank
The event also features the T-15's Koalitsia-SV self-propelled gun – a 152-mm artillery system with a range of up to 70 kilometers, which is designed to destroy tactical nuclear weapons, among other targets.
At Wednesday's opening, the Russian Falcons aerobatic team performed a half-hour program, which included air combat maneuvering by SU-27 (called Flanker-B by NATO) and SU-30SM (another version of the Flanker-B) multirole fighters.
On the sidelines of the expo, Russia announced a joint project with China to develop the first ever reconnaissance drone sporting a 300mm MRLS rocket.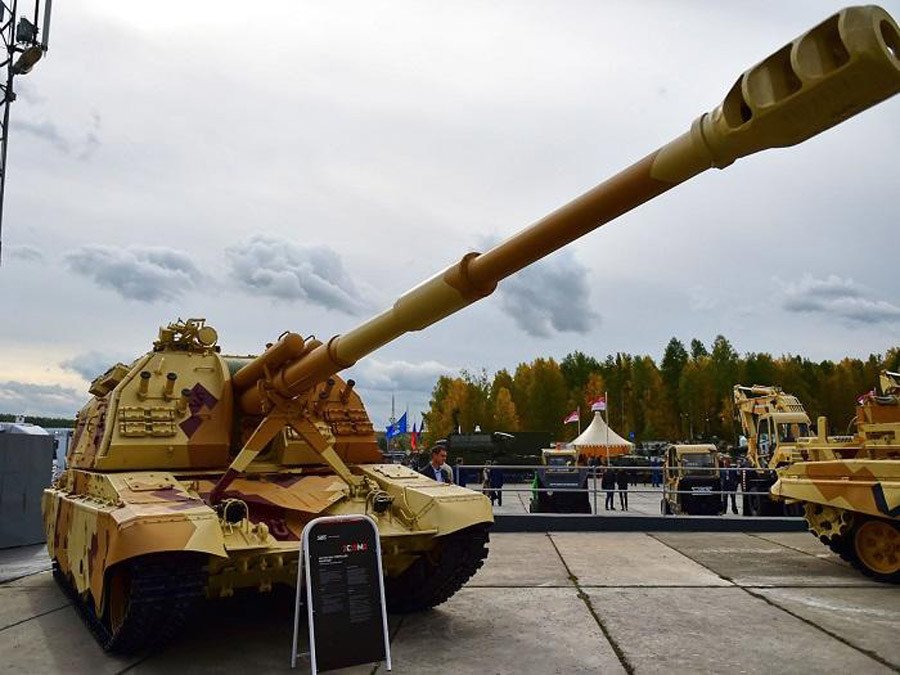 "This system makes tactical intelligence really fast, because the UAV is delivered to a desired distance – which could be up to 90km – by a projectile flying with tremendous speed," Dmitry Rytenkov, Deputy Director of Techmash, said in Nizhny Tagil on Wednesday.
READ MORE: Drone buddies: Russia, China work on first MRLS-delivered scout UAV
Two Russian engineering and software companies, RTI Systems and Tiber, announced that they would be collaborating on a project scheduled for late 2017 to create a 1.5-ton heavy drone to monitor the Arctic shelf. The drone will be capable of flying 35 hours non-stop for a distance of up to 4,000 kilometers.
The Deputy Head of Russia's Defense Ministry, Yury Borisov, told reporters on Wednesday that he considers the exhibition a success. He added that the Ministry is satisfied with how the import substitution program to supply components for armored vehicles was progressing.
READ MORE: Russia to create large drone for scouting Arctic
"Russian manufacturers have suggested an alternative to us. The enterprises have completed tests. We will gradually introduce these items to get rid of the dependence [on imports]," he said.
The RAE has been taking place in Nizhny Tagil every two years since 1999 and is considered to be one of the largest international exhibitions of military equipment.
You can share this story on social media: