Darth Vader, Stormtroopers crash Moscow Symphony demanding Imperial March, conductor obeys (VIDEO)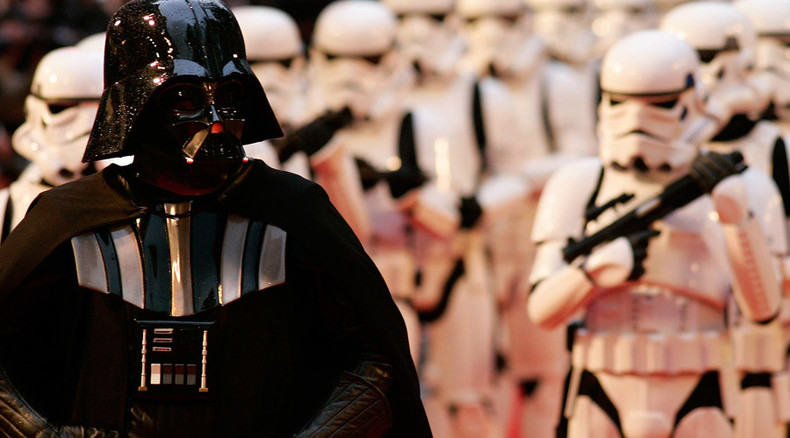 Audience members at the stately Moscow Conservatory were amazed when Imperial Soldiers – and then Darth Vader himself – entered the hall to listen to an orchestra performing the Imperial March from Star Wars.
Vader then bowed to the conductor, renowned head of Russian State Cinema Symphony Orchestra Sergei Skripka, as though inviting him to begin.
The performance of the Imperial March, composed by Oscar-winning composer John Williams, was accompanied by spectacular VFX footage, simulating the 'spacescapes' from the Star Wars movies.
A video was taken by a spectator and posted to Facebook, garnering almost 50,000 views and over a thousand reposts within a couple of days.
The Russian State Cinema Symphony Orchestra was founded in 1924, and performed soundtracks for movies by legendary directors like Sergey Eisenstein, and for several Oscar-winning Russian films.