Europe has to deal with refugee disaster caused by US – Nicolas Maduro to RT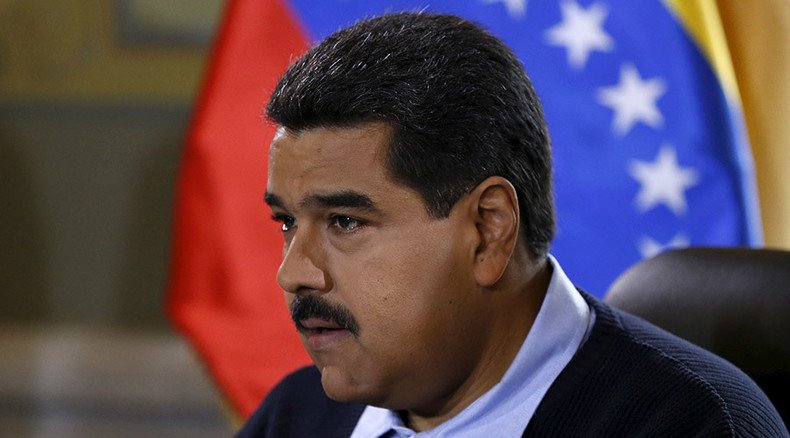 Venezuelan President Nicolas Maduro pinned the blame for the worst refugee crisis to hit Europe since WWII on the United States, speaking exclusively to RT.
The Venezuelan leader accused the US of flinging the Middle East into a whirlpool of wars thus provoking the current refugee crisis faced by European countries.
"It is Europe that has to deal with the disaster caused by the US, because it is Europe that is now taking in thousands of migrants and they don't know how to cope with this situation," he told RT during his visit to China for V-Day celebrations commemorating the 70th anniversary of the end of WWII.


READ MORE: 'Beijing parade - defensive move in response to US policy of encirclement of China'

Maduro emphasized that many of the world's problems ranging from the refugee and migrant crisis in Europe to armed conflicts in the Middle East and ISIS were the results of the US long-lasting policy.
"By deception, they invaded the country [Iraq] that is a cradle of civilization – and razed it the ground. Now is it literally split into thousands parts and engulfed by terrorism in its cruelest form," he said.
"Who bombed Libya? Who took the lives of more than 100,000 Libyans? Who is now bombing Syria? Who financed the terrorists that are now seeking to destroy it?" he questioned.
"The US has caused a real disaster, chaos and now it wants to cause chaos in other regions of the world."

The Venezuelan leader also told RT about his forecasts of the oil industry future as well as about the talks with the Russian President Vladimir Putin.
Maduro said that he and Putin had worked out a number of initiatives aimed at stabilizing the oil market, although he did not disclose the nature of these measures and said only that they would be announced later.
He also predicted that it is possible that oil prices could reach $70 per barrel in the coming months and then would stay within the price range of $70-80 per barrel.
"This price range would guarantee the safety of investments to the energy industry in the coming years as well lead to economic stability," Maduro told RT.
READ MORE: Venezuela offers alternative to EU-NATO 'imperialist violence' afflicting Africa
Speaking about the commemoration of the 70th anniversary of the end of WWII, Maduro said it was "a mistake" on the part of the Western leaders not to attend the V-Day ceremony in China as well as the earlier celebrations in Russia. Maduro described their absence as "a sign of contempt."
"If not for the victory of the Red Army, the fascists would conquer the world…ignoring this fact is similar to an attempt to put a blind eye on the existence of the whole world," he said.
You can share this story on social media: