'Creativity where least expected': Canadian photographer publishes art book of Soviet bus stops
Small shelters for people waiting for public transport in the former USSR have become a constant source of inspiration for Christopher Herwig. The photographer has published a book to preserve these flamboyant, "mind-blowing pieces of art."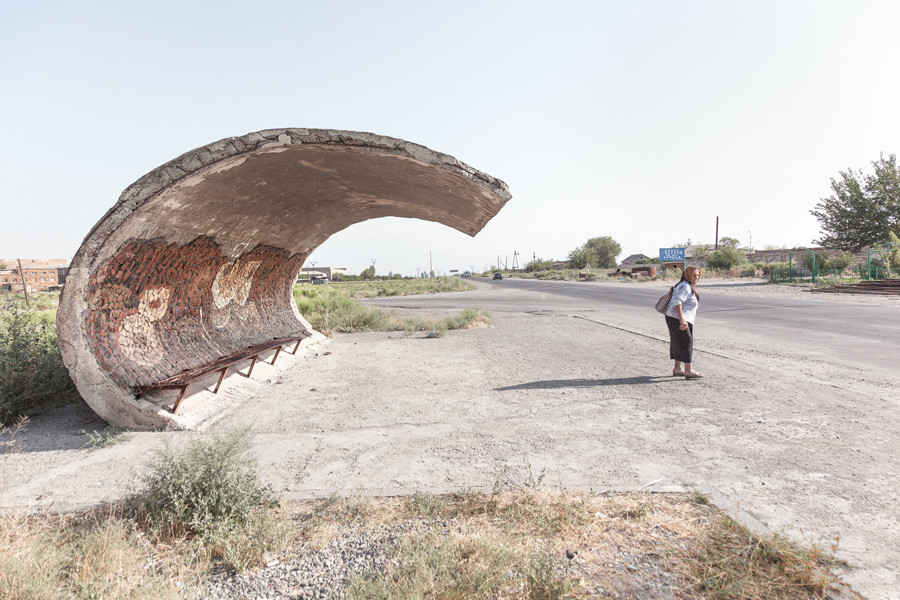 Bus stops turned "beautiful public art," as Herwig calls them, first captured the attention of the Canadian-born photographer in 2002, when he decided to take a long-distance bicycle trip. "I was riding my bike from London to St. Petersburg, and I was playing a game for myself where I had to take a photograph of something every hour. It was a bit of an exercise to myself to open my eyes, photograph ordinary everyday things that you would see alongside the road," Christopher Herwig told RT. When he reached Lithuania, he "started noticing these fantastic bus stops," he added.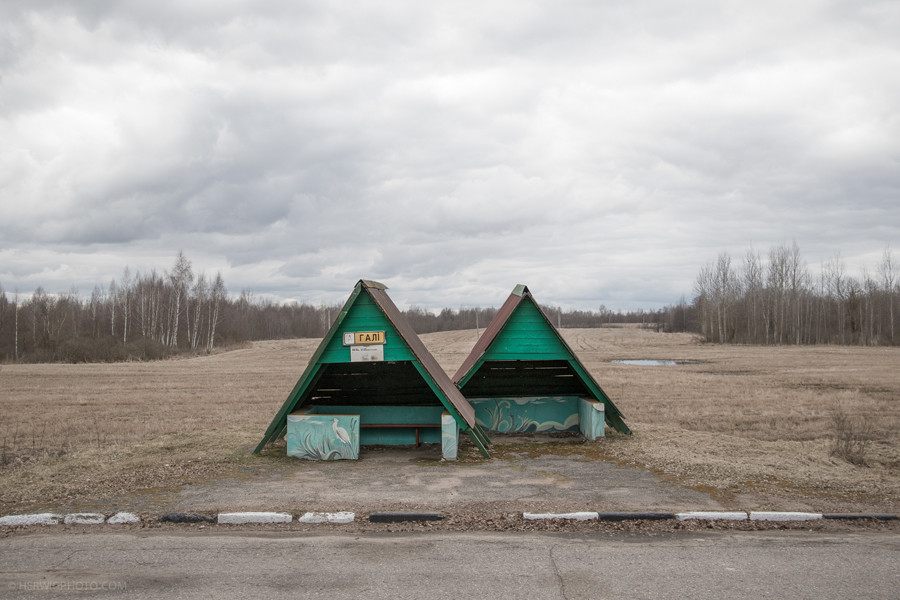 The following year the photographer moved to Kazakhstan, and spent three years traveling around Central Asia, where he started finding more of the surreal, futuristic structures. Having discovered "a rare glimpse into the creative mind of the time," Herwig has become an avid bus stop hunter, finding such pieces of art "in the middle of nowhere."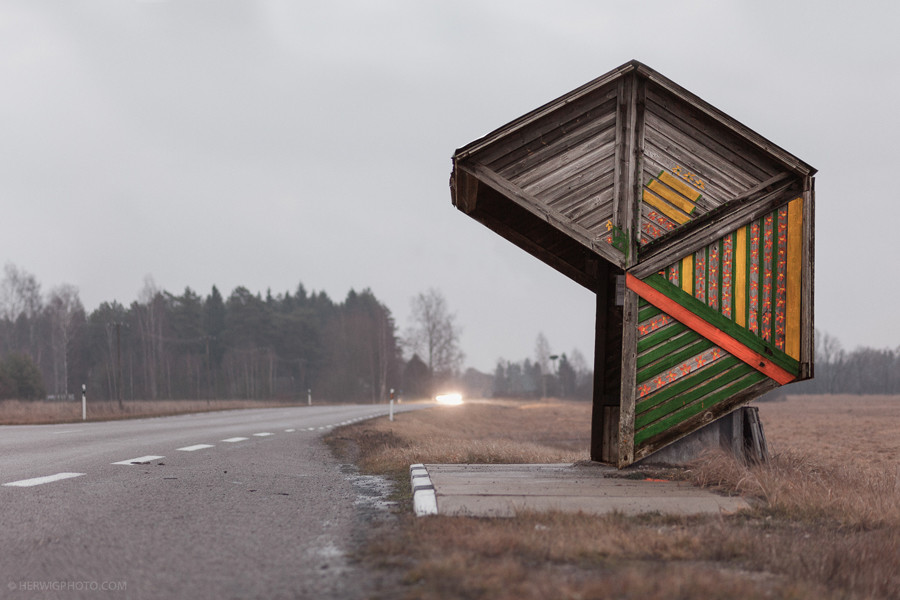 As the collection of images grew, so did the photographer's "obsession to find these little treasures," Herwig told RT. "Over the years I started doing trips specifically to look for these bus stops," he said. To find more, he searched travelers' blogs, Google Earth satellite images, and talked to bus and taxi drivers.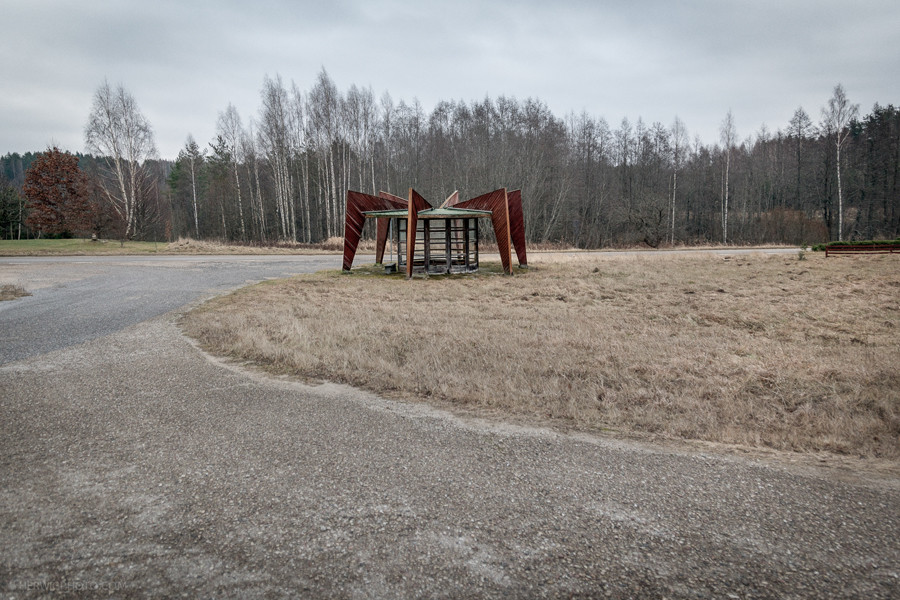 After traveling nearly 20,000 miles in 14 countries, Herwig's series of bus stops images now includes dozens of amazing photographs made in Kazakhstan, Uzbekistan, Ukraine, Armenia, Georgia and other former Soviet countries.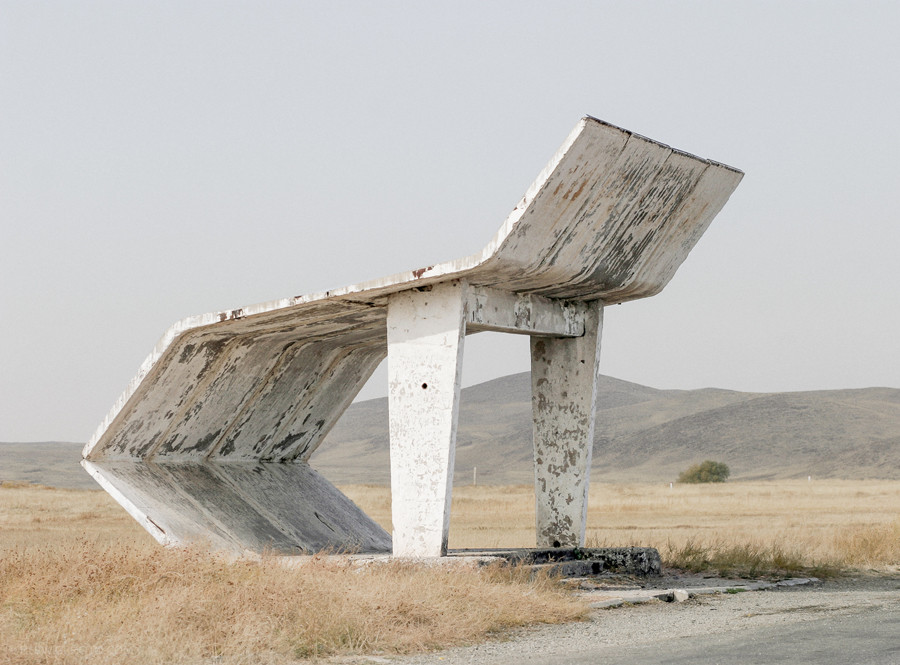 Being concerned that "many of these bus stops may soon be gone forever," the photographer decided to his bit to preserve and remember them by sharing these amazing icons of street furniture with the rest of the world. In 2014, Herwig published a limited edition photo book, having raised over $50,000 on Kickstarter to bring his project to life.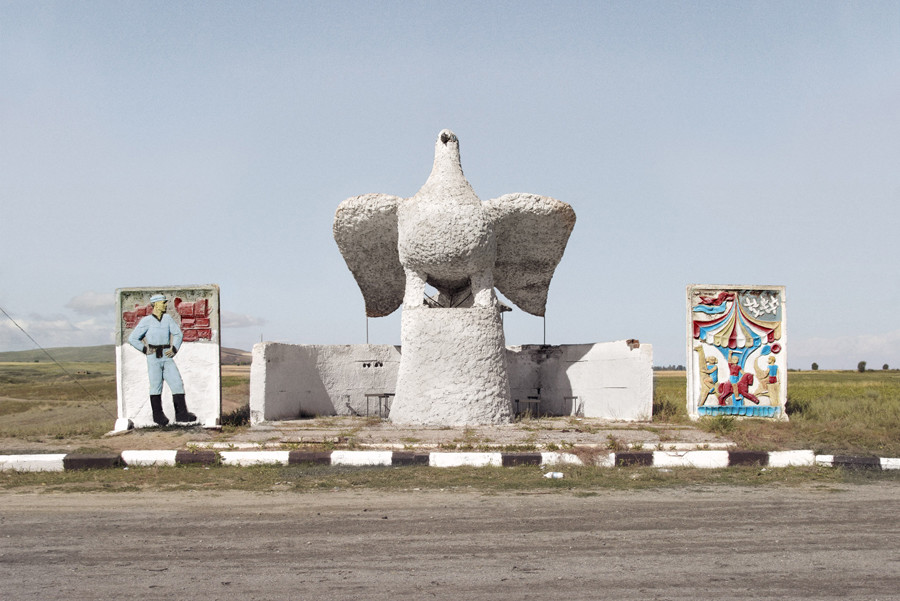 Now the new edition of the book featuring the photographer's selection is available, with the author proudly calling it "the most comprehensive and diverse collection of Soviet bus stop design ever assembled."