Norwegian prisoner hacks TV system so he can share porn, secretly chat to friends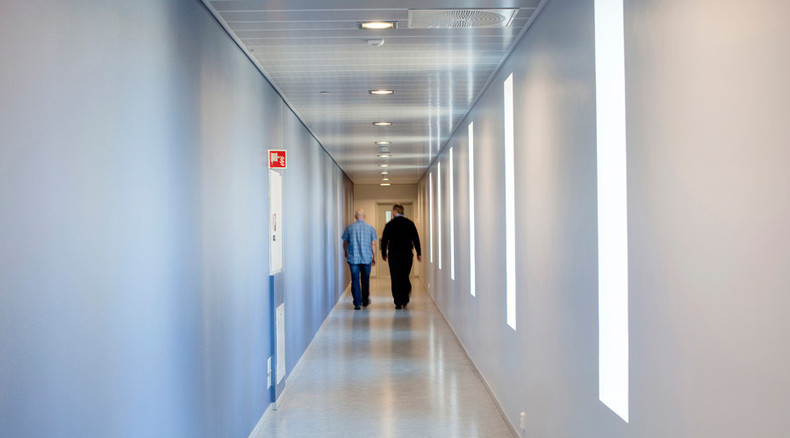 An inmate at Norway's Halden prison managed to hack the facility's TV system so he could share pornographic films and secret messages with his fellow prisoners. It comes as the country's inmates face potential restrictions on adult entertainment.
Following the hack, inmates could use their TV sets to chat to each other and share files without the prison guards knowing.
However, prison authorities became suspicious after noticing a spike in data traffic on the system, Jan Stromnes from Halden prison told Norway's VG newspaper, according to The Local.
"We reacted when we noticed unusually high data traffic and that inmates were having more than the normal trouble with their TVs. In addition, we found a handwritten note with a log-in on an inmate during a search," Stromnes said.
The prisoner has been transferred to another facility, and officials at Halden are considering reporting the incident to the police.
Stromnes says they checked the TV system to ensure it can't be hacked again in the future.
"We have gone through the TV system with these security concerns in mind. Today, inmates only have regular TV," he said.
It comes less than a month after a memo by the Norwegian Directorate for Correctional Services said that porn can be banned for inmates if the data poses "specific and high" risks to peace and security.
Inmates in Norway are currently allowed free access to pornography as long as it doesn't involve violence or children.
Pornography isn't the only "luxury" enjoyed by inmates at the maximum-security Halden prison, which has attracted international attention for its exceptional treatment of inmates.
Prisoners at the facility enjoy flat-screen TVs, en-suite bathrooms with ceramic tiles, and a mini-fridge in their cells. It was hailed the "most humane" prison in the world by Time magazine.
The facility, opened in 2010, is a high-security jail. It is focused on rehabilitation rather than punishment, and was built to resemble life outside prison.